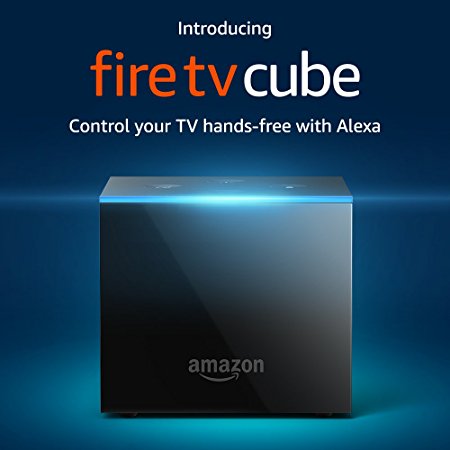 Fire TV Cube is a hands-free 4K Ultra HD streaming media player with Alexa, allowing you to control your TV from across the room. Just ask Alexa to turn on the TV, dim the lights, and play what you want to watch from over 500,000 movies and TV episodes.
The Cube is essentially a mashing of an Echo speaker with Amazon's Fire TV stick & a universal remote to control your TV & cable box.
Unfortunately for us Aussies Fire TV is a North American thing and the Cube is the same. It's a shame because the new product has a lot of promise and in having it plugged into your TV means you get contextual responses similar to the Echo Show but then at the same time doesn't require the TV to be running and works as a regular Echo also.
The new Fire TV Cube is on sale now and ships June 21 for US$119.99 to North American customers only.