Tag: gaming
Get up to 6X the gaming performance of previous-generation graphics cards and the power of real-time ray tracing.
Xbox Game Pass Ultimate is Microsoft's newest version of their popular gaming subscription product. The "Ultimate" edition allows you to have Game Pass on both your Xbox & PC whilst also including access to Xbox Live Gold. Continue reading
Mythic Quest: Raven's Banquet [is] a comedy series about the developers behind the game of the same name. [Rob] McElhenney plays Ian Grimm, a video game studio director whose egomaniacal tendencies are on full display…
Think Silicon Valley meets World of Warcraft.
If you're an "It's Always Sunny" fan Mythic Quest should be right up your alley. Always Sunny co-star Charlie Day is on board as producer along with a team of execs from Ubisoft, Lionsgate and 3 Arts.
Announced at Ubisoft's E3 briefing today, it's one of a handful of shows we now know about that will debut on Apple's Apple TV Plus service.
Source: [WATCH] Rob McElhenney Offer 'Mythic Quest' Apple TV Series First Look
Google Stadia will launch in November, in 14 different territories including the US, UK and Canada, with at least 31 games from 21 different publishers, for an initial "Founder's Edition" price of $130 for a hardware starter kit with three months of premium service, and $10 a month afterwards. There's a separate free tier coming in 2020.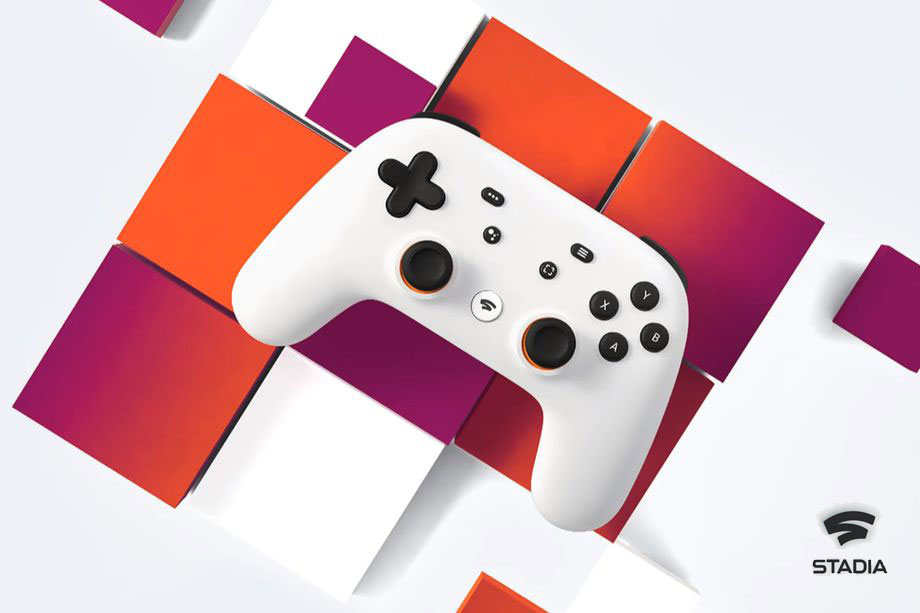 Some news can't wait for E3. Watch our first ever Stadia Connect June 6, 2019 at 9AM PDT/6PM CET [2AM June 7th AEST] as we reveal more Stadia news, including pricing, games, and launch details.
From legendary game creator Hideo Kojima comes an all new, genre defining experience for PlayStation 4. Besieged by death's tide at every turn, Sam Bridges must brave a world utterly transformed by the Death Stranding.
It's yellow. It fits in your pocket. It's got a beautiful black and white screen. Playdate from Panic is coming soon.
Mini Melbourne is a world-first resource brought to life for the Metro Tunnel Education Program. In partnership with the Victorian Department of Education and Training, we have created 600,000m2 of Melbourne's city centre in Minecraft.
Apparently there's this thing called Minecraft that people go nutso over so this is kinda a big deal for them.
The Vic government, as a part of the new Metro Tunnel project, have released Mini Melbourne as an interactive education resource for teachers.
The Minecraft recreation includes a multiplayer game called the "Metro Tunnel Archaeology Adventure" (catchy I know), where players explore the excavated areas of the Metro Tunnel in search of items of archaeological significance.
Source: Mini Melbourne | Resources for teachers | Library | Metro Tunnel
The two tech giants signed a memorandum of understanding that established both companies will explore "joint development of future cloud solutions in Microsoft Azure to support their respective game and content-streaming services."
OK, so this sounds a lot more impressive than it is. Unlike the Nintendo and Microsoft partnership where the two companies are actively developing new games and incorporating services like Xbox Live on the Switch, today's memo is more of a nice PR exercise for them both.
Microsoft's Project xCloud is being actively demoed and likely to take centre stage at E3 next month meanwhile Sony are absent for the first time and actively promoting the fact they're sticking with physical hardware next-gen so aligning the company with a streaming leader makes perfect sense.
TL;DR. Good fluff, little output.
Source: Sony, Microsoft Partnering to Improve Cloud Gaming, Streaming Platforms – IGN
Despite the giant "Not available in your country" splashed all over its launch page when viewed by us plebeian Aussies, Valve have in fact made their first official VR headset available for pre-order.
The whole kit and caboodle well set you back US$999, which certainly ain't cheap when you compare that to yesterday's newly announced Oculus S at US$399 from Facebook but the Index is a whole lot more VR machine. Or is it?
The Index despite having cameras mounted on its mask aren't there for inside-out tracking like the Oculus S, they're there to provide passthrough of the environment to the wearer, meaning that you'll still be sticking up sensors around the room so it can tell where you are.
The Index too makes use of an older tech for its display, opting for an LCD panel instead of the shiny new darling of the display world, OLED. Their reasoning behind this is the ability to ramp up its refresh rate running the larger 1440 x 1600 per eye displays at 120Hz and currently testing pushing that further to 144Hz.
Another bonus of the Index's display system is a much larger field of vision said to be 20 degrees larger than its 3rd party step bro the HTC Vive. This varies however as a result of the headset being about to adjust based on the distance between your eyes.
Reportedly, the Index is one fo the most comfortable and best at preventing light leakage even whilst the user is wearing glasses and can function with two base stations to cover a large 10m x 10m space.
You are still tethered (as you are with the Oculus S) and it will require setup, placing the base stations in the corners of the room as well as a beefy PC behind it all to power those high res displays.
Source: Valve Index