Tag: australia
Victoria's public transport authority has been found to have breached privacy laws after releasing a dataset containing 15 million partially redacted public transport passenger details online.
Announced at 6pm on Friday, NAB have confirmed that the personal details of 13,000 customers have been uploaded, by human error, to not one, but TWO, 3rd party data services. It's believed the breach has been contained at the data providers and no information has further leaked.
Re-iterated in a video from NAB's Chief Data Officer, Glenda Crisp, the breach was not a cyber-security issue and resulted in someone mistakenly putting data where they shouldn't.
The remainder of the video and statement is largely NAB saying they've looked into it, they assure you it wont happen again, yadda, yadda. We all know that's a load of crap and the same join that sent 60,000 emails to a scamming domain squatter are likely to have this repeat.
Regardless, for those affected this time around, NAB have promised to contact each customer individually by either phone, email or mail.
Of course NAB are saying the 6pm Friday release of this information was in line with their internal timelines of dealing with the issue. It obviously wouldn't have anything at all to do with the fact late Friday news is buried by sport and weekend guff now would it. Dogs.
Source: NAB apologises to customers for data breach | NAB News
Internet provider Dodo will repay 16,000 customers who signed up to the National Broadband Network after the competition watchdog bit back over claims its plans were perfect for video streaming.
Advertising 10GB/month plans that tap out at 12Mbps are hardly "perfect for streaming" as Dodo claimed.
The majority of customers whom signed up for Dodo's low-end NBN plan were whacked with excess charges, not realising that the average Netflix show would eat away 3GB/hr nor that 12Mbps was incapable of "Ultra HD"
A$360,000 in excess fees will be refunded by the provider to Dodo's affected subscriber base.
Behind closed doors, the NBN is floating the idea of charging you extra for watching your favourite shows.
Do you remember the whole Net Neutrality thing the US was going on about? Well this is basically that, but instead of the FCC it's the Liberal government. Their end goal is make more money in the hopes of turning their turd of a network into something literally anyone might buy. They're putting feelers out there to ISPs in the hopes they might further gouge its B2B clients (ISPs) and in-turn the end user. ie. The Australian people.
In the NBN's most recent wholesale pricing review a question was raised around ISPs interest/thoughts around buying streaming data, such as that used for Netflix, at a higher cost.
Unsurprisingly the ISPs weren't too happy as not only would it mean significantly higher costs for them but also the introduction of deep-packet inspection, or other means, to determine the type of data being sent.
Whilst the current Australian government has no issue with invading their peoples' privacy, ISPs have long stood against it and appear to be following suit in their disgust at the NBN's latest "idea".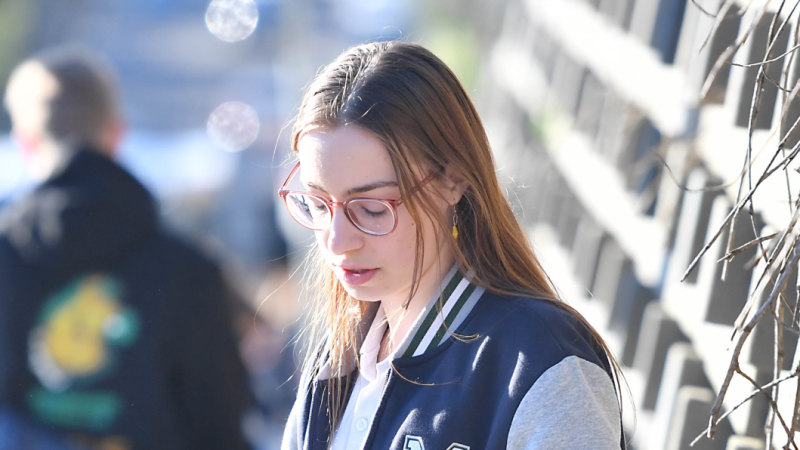 The Victorian government has adopted one of the world's toughest stances on mobile phone use in schools and from the start of next year, students must switch off their devices and store them in lockers during school hours.
When I was at high school I was literally the only student there with a mobile phone. Things were obviously a little different back then of course and at the age of 16 I was running a side business that afforded me the luxury of having one, but I can't imagine the nightmare it must be to pry kids away from phone screens in the classroom today.
With that said, today I use my mobile phone to keep me alive, as it monitors and adjusts my insulin levels for Diabetes. Of course I assume there'd be exemptions for kids in similar boats but the argument from some parent groups seems to be around emergencies and immediate contact with their children and vice versa.
I'm pretty sure we all survived without that before hand and with phones in lockers they're hardly out of kids reach, so I'm sure they'll all survive again.
What are your thoughts? Is this a good move and a win for a better education or the medieval thinking of an outdated education system?
Source: Mobile phones to be banned in state primary and secondary schools
The ACCC has begun proceedings against Kogan in the Federal Court on the basis that the online retailer made false or misleading claims about a 10% discount promotion.
Aussie startup darling Canva made it public that their user database had been compromised over the weekend.
The breach has resulted in the usernames, emails and passwords being compromised and the company asking users to change their password immediately via an email.
On May 24, we became aware of a security incident. As soon as we were notified, we immediately took steps to identify and remedy the cause, and have reported the situation to authorities (including the FBI)
Canva have advised the users were salted & hashed meaning they're not immediately accessible had they been in plain-text but doesn't make them bullet proof either.
Anyone who's signed up for the online graphic design tool should take steps to update their details immediately.
Source: Canva Status
Mini Melbourne is a world-first resource brought to life for the Metro Tunnel Education Program. In partnership with the Victorian Department of Education and Training, we have created 600,000m2 of Melbourne's city centre in Minecraft.
Apparently there's this thing called Minecraft that people go nutso over so this is kinda a big deal for them.
The Vic government, as a part of the new Metro Tunnel project, have released Mini Melbourne as an interactive education resource for teachers.
The Minecraft recreation includes a multiplayer game called the "Metro Tunnel Archaeology Adventure" (catchy I know), where players explore the excavated areas of the Metro Tunnel in search of items of archaeological significance.
Source: Mini Melbourne | Resources for teachers | Library | Metro Tunnel
Today, we are excited to be launching our first air delivery service in North Canberra . Our service allows customers to order a range of items such as fresh food, hot coffee or over-the-counter chemist items on our mobile app, and have them delivered directly to their homes by drone in minutes.
Initially a Google X-Moonshot project like Waymo & Loom, Wing has been running trials for over 18 months and completed nearly 3000 test deliveries.
Available to residents in Grace, Palmerston & Franklin Wing drones will embark on a world first in delivering goods after receiving CASA approval today.
Initially product offerings will be slim, with launch partners including Bakers Delight, Guzman Y Gomez, Drummond Golf and Capital Chemist. More are expected and a callout to local businesses has been raised as the service continues to grow to other ACT suburbs such as Harrison and Gungahlin.
Interestingly the drones flightpath and a large part  of the approval by CASA require them to avoid major roads and aren't allowed to cross them or get too close to people whilst flying, hence the extravagant winch system.
Customers whom sign up to use the service will also be required to undergo training on how to receive a delivery as a part of the regulatory requirements.
Source: Wing launches commercial air delivery service in Canberra