Since Patrick Spence took charge of the Sonos ship in 2017 the company has made a concerted effort to branch out and reinvigorate their product lineup. The Sonos Move portable Bluetooth and WiFi speaker is the culmination of that work, branching out from the company's roots with a renewed focus on innovation that many were worried had left the company for good.
Design
The first thing that strikes you opening the Move's box is just how big this thing is. Looking at product shots and even watching reviews of the speaker online doesn't give you a true sense of how large the speaker is. Not only does it eclipse the Sonos One is adds significantly more height to make way for the speaker's battery that sits heavily in its base.
Standing 24cm high and having a broad 16cm of width that weighs just on 3kg the Move is by no means a shy wallflower. Nor is it designed to be. In stark contrast to the majority of the portable speaker market the Move is a monolith that aims to stand itself apart.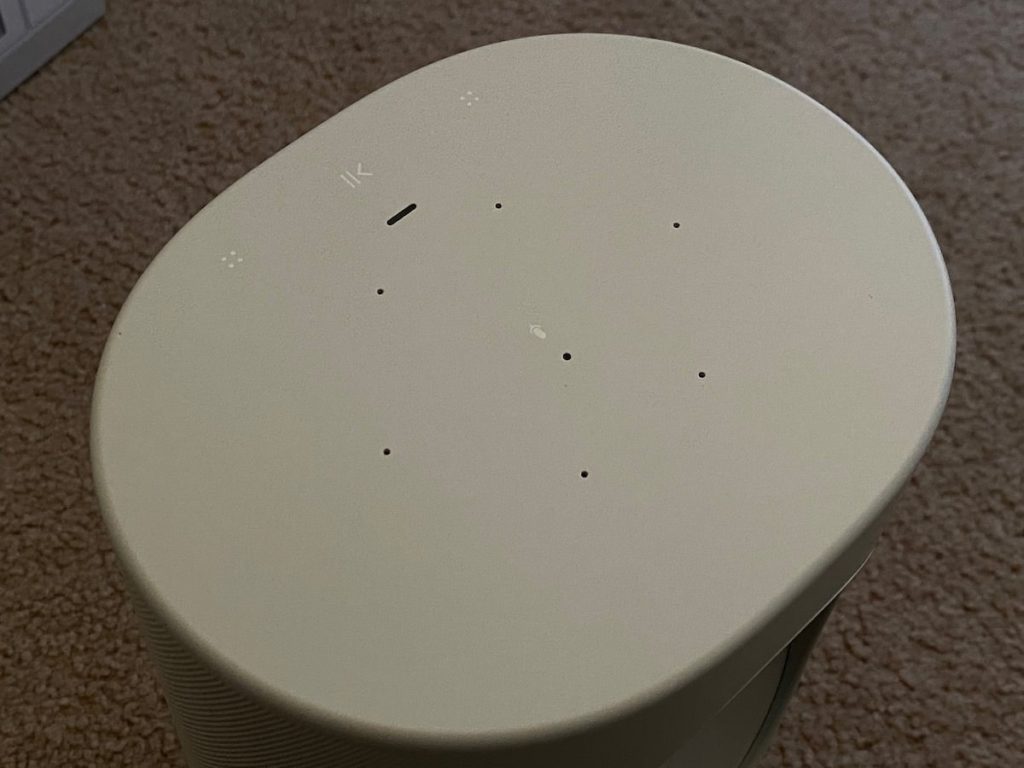 On looks alone the Move has a very similar appearance to the majority of Sonos' speakers. The company's distinct branding and aesthetic design are extremely evident in the Move's black and white offerings. Its touch control surface is almost a direct lift from the Sonos One, which breeds a familiarity and confidence for the consumer eyeing off what could be a potentially pricey RRP A$649 investment.
The fact the "portable" unit weighs as much as three of Apple's new MacBook Airs is justified by two factors. The first, an advertised 11 hour battery life that lives up to the claim and second, the simple fact the Move sounds really, really good!
…the Move is by no means a shy wallflower.
Sound quality
Sitting somewhere between the Sonos One and Five in both size and price, it would be easier to assume the Move's sound would be similar to that of the now discontinued Play:3 that previous filled that void. Incredibly the Move goes will beyond it's long-lost brother and excels well beyond the One's capabilities and heavily encroaches on the Five's.
I'm still boggled by how the Move sounds so damn good. Everything I threw out it didn't just sound acceptable, it killed it. With just the one tweeter and a mid-woofer Sonos have done a fantastic job at balancing the drivers to produce crisp sounds with a non-dominant, but well suited bass line.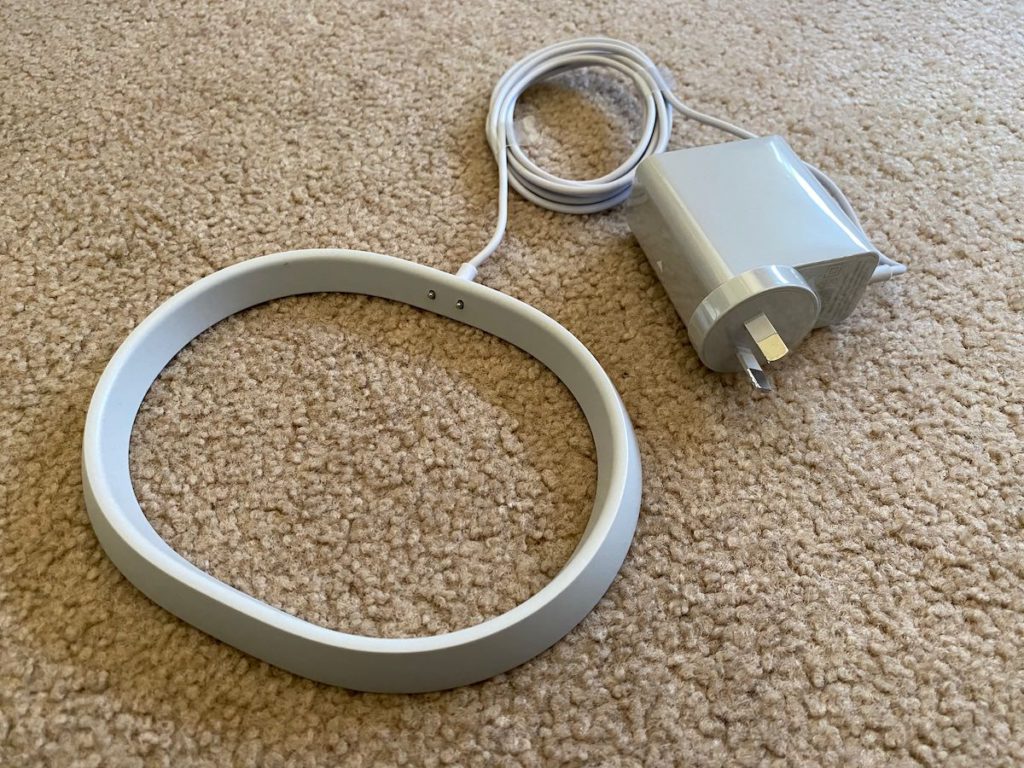 Like all modern Sonos speakers the Move incorporates the company's proprietary "Trueplay" technology, which is designed to adjust its EQ based on the shape and objects within your room. Normally this is done via the Sonos app on your smartphone and walking around waggling it giant circles whilst the speaker emits a series of womp, womp, womp tones.
The Move does this quite differently however. Instead it has what Sonos calls "automatic Trueplay tuning", which detects the movement of the speaker and adjusts its EQ according to its new environment. Thankfully it does this without the repeating alien tones so you wont be freaking out beach-goers or neighbours with the extraterrestrial tunes.
…the Sonos Move is without a doubt the hardest thing I've ever had to send back!
Hello Bluetooth my old friend
Sonos have been extremely protective of their ecosystem when it comes to connectivity in the past. For a business that prides itself on being service agnostic when it comes to how you play music through their speakers they've enjoyed a strangle hold on exactly how you control those services in their own software.
Thankfully we began to see that change with the software implementation of Apple's AirPlay (aka AirPlay 2) and now with the company's first product with Bluetooth connectivity.
Hardly the newest of tech, Bluetooth had to be included to make the Move a portable product, but it does come with its limitations. The Move can be used as a stereo pair (if you've bought two), but that will only work whilst at home on your WiFi.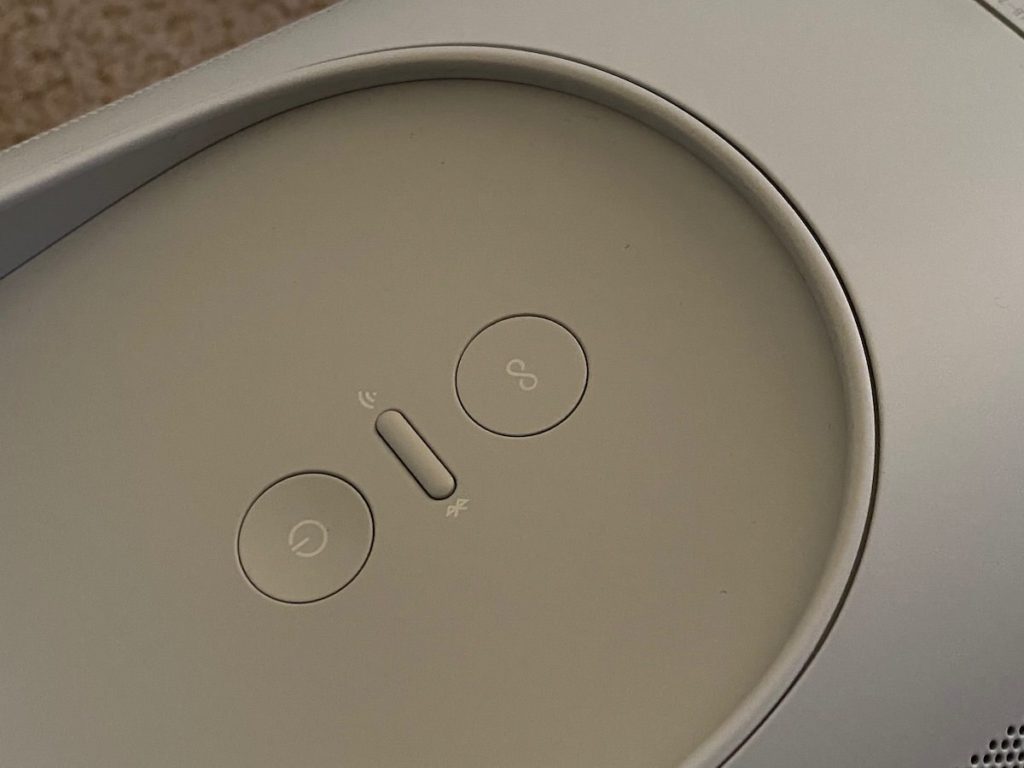 To use Bluetooth you'll need to manually change the speaker's connection method by tapping a button on the speaker's rear. It's hardly the end of the world but it's going to get annoying if you're using it with WiFi at home and taking it out a lot. I'd imagine most people will likely settle on one mode over the other for 99% of the time.
Whilst Bluetooth's limited bandwidth means the sound quality takes a hit, most are likely to not notice and the new world of connectivity options it allows is significant enough to warrant its inclusion.
Portability for the win!
There's something distinctly missing from the Sonos Move's box. A signature of the Sonos speaker lineup has always been the inclusion of an ethernet cable, which one of the speakers in your home Sonos setup has traditionally needed to proliferate its magic music network. This is of course is absent given the Move's portability with the ethernet port completely removed from the speaker.
Instead of a standard power cable the speaker comes with a halo like base that plugs in to serve as a both a charger and stand. Placing the speaker onto the halo immediately begins charging the unit with three small LEDs behind the speaker's front grill illuminating to indicate charge.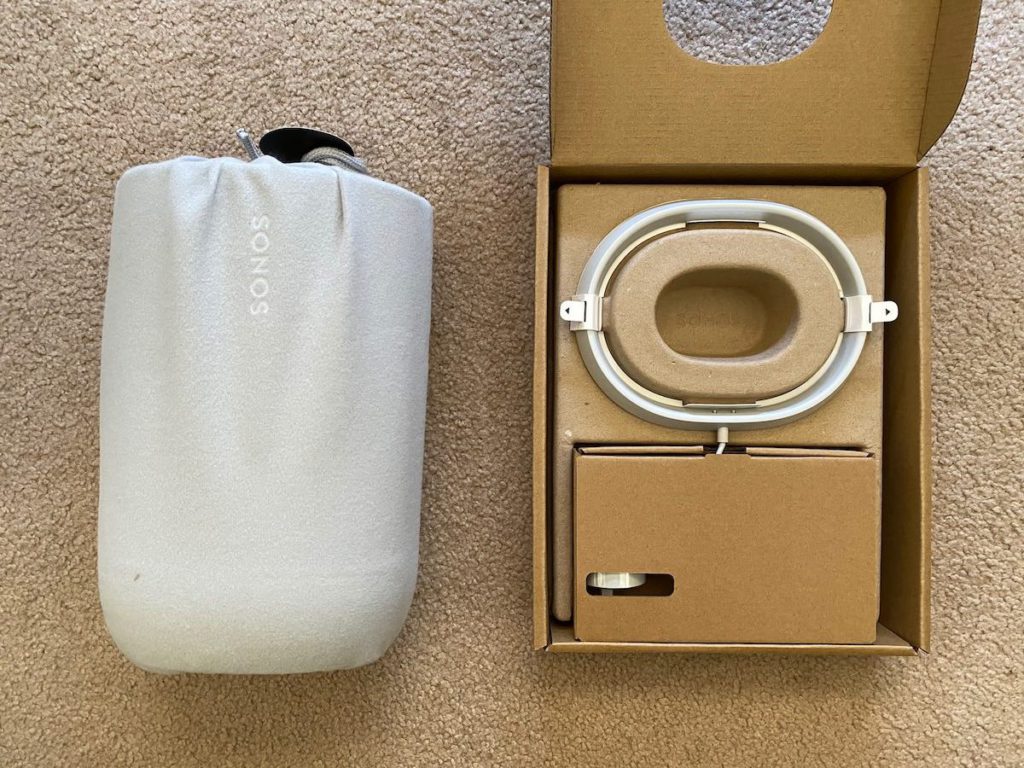 In addition to the include base, the rear of the Move has a USB-C port. Sonos don't include a cable but the fact it's there means that you can charge the speaker with any of a million battery packs and chargers that exist. It's a very clever move that ensures power is never far away and compliments the extremely elegant proprietary base charging solution.
This is all feeds into the fact you can pick this bad-boy up and move it wherever you want. Whilst you could buy two of them and do some serious arm-curls, the Move's weight is a moot point in my books and portability is something I look at being simply in my home with the added bonus of the outdoors.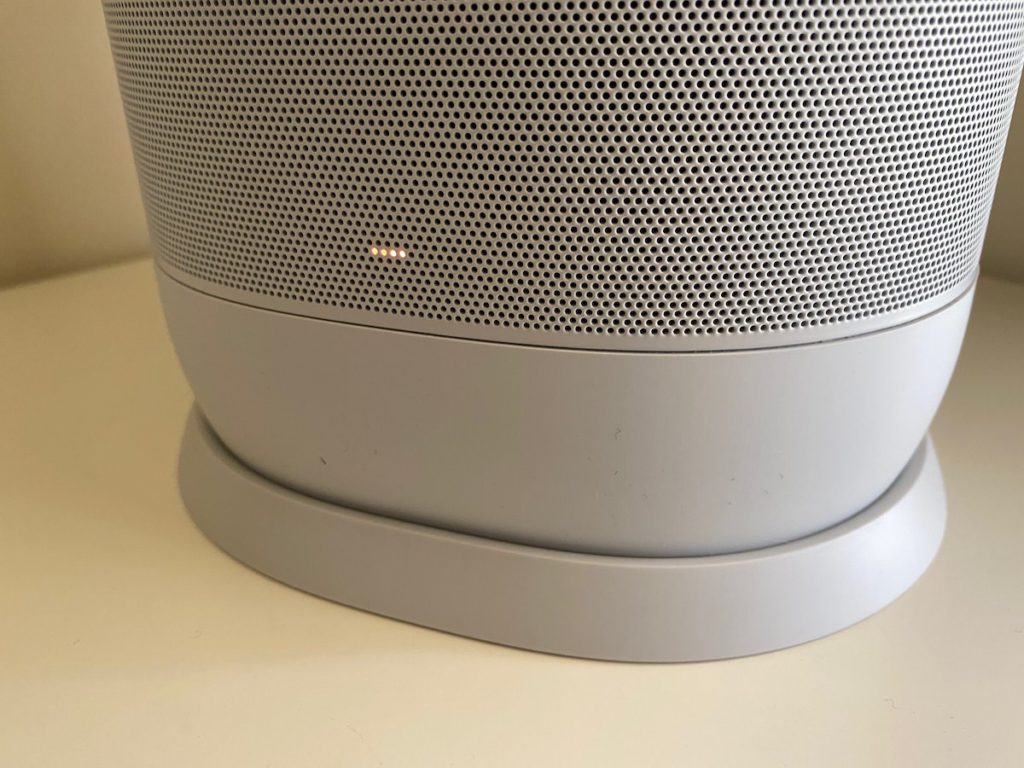 As someone that has a Sonos One in nearly every main room of the house I could've very easily have nixed the lot and simply had a Move should it have been available at the time. It sounds better than the One, you don't have to group & de-group speakers through the Sonos app as you move about, you just pick up the Move and take it with you!
The fact it has an IP56 weather resistance rating and can survive a dash indoors when rain comes down on your BBQ is just icing on the cake.
Do I buy this thing?
I've reviewed a lot of products over my career, but the Sonos Move is without a doubt the hardest thing I've ever had to send back. I really loved it! Ironically it arriving at a time where I literally couldn't go anywhere outdoors to test its extended portability didn't do it any harm. Being able to move it room to room as I finished the work day and transitioned into the lounge was a joyous experience.
They're not cheap and I think sticker-shock will likely have people turning away before entertaining its possibility, but with an RRP A$100 less than the Sonos Five with comparable sound in my books and its portability make it an easy recommendation. An even easier way to weigh things up on price is if you're considering buying two Sonos One's that's already A$600. They don't sound nearly as good and they're fixed in their place.
No thanks, if I had my time again the only Sonos speaker I'd have in addition to those powering my home theatre setup would be this one.

Sonos Move portable speaker
Pros
Portability
Weather resistant
Long battery life
Sounds fantastic