Apple may have lit the All-in-One fire when they first unveiled the iMac, but its manufacturers like MSI that have enabled their everyday use in modern society. They've made them practical, performant and most importantly, affordable!
The latest version of MSI's All-in-One lineup, the MSI Pro 22XT 10M, continues that tradition. It makes the shift to Intel's latest 10th Generation Core Processor and improves on what was already an attractive option for a myriad of business owners and professionals out there.
Design
As you'd expect with an All-in-One PC the Pro 22XT 10M is a single piece of hardware that requires little to no setup to get you started. The guts of the machine are concealed behind the unit's 10 point touchscreen that's sat atop an unfortunately gamer-styled futuristic stand I fear will suit few environments. Thankfully the stand can be removed and used on any standard VESA mount and easily incorporated into furniture when used as a POS unit.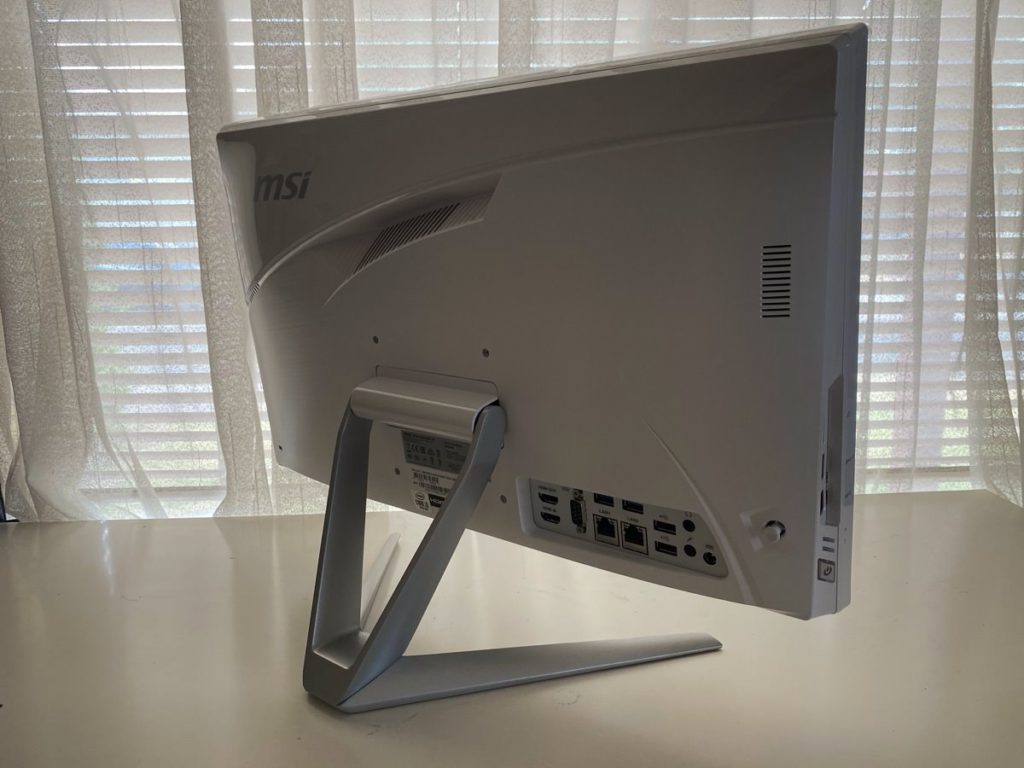 The exterior of the MSI Pro 22XT 10M is available in two colours; white and black. It's nice to see real colour names used for a change and for the options to be so clearly different. There's no fluff when you see those options and they're exactly what you'd expect when you take the computer out of the box.
The accompanying keyboard and mouse will also adhere to your colour selection. This alone sways my decision towards black, a white keyboard never stays clean for long and despite the likes of Apple continuing to persist we all know how gross they look. Thankfully, if you really, really want that white enclosure, you'll be likely to either not be using a keyboard at all or you'll be using another one because the included peripherals are pretty basic to say the least. They're both functional and even as I type this review out on it I'm certainly not disliking the experience, I just know how much I prefer other options and ones that don't look like a $20 bit of kit I bought at the local swap-meet.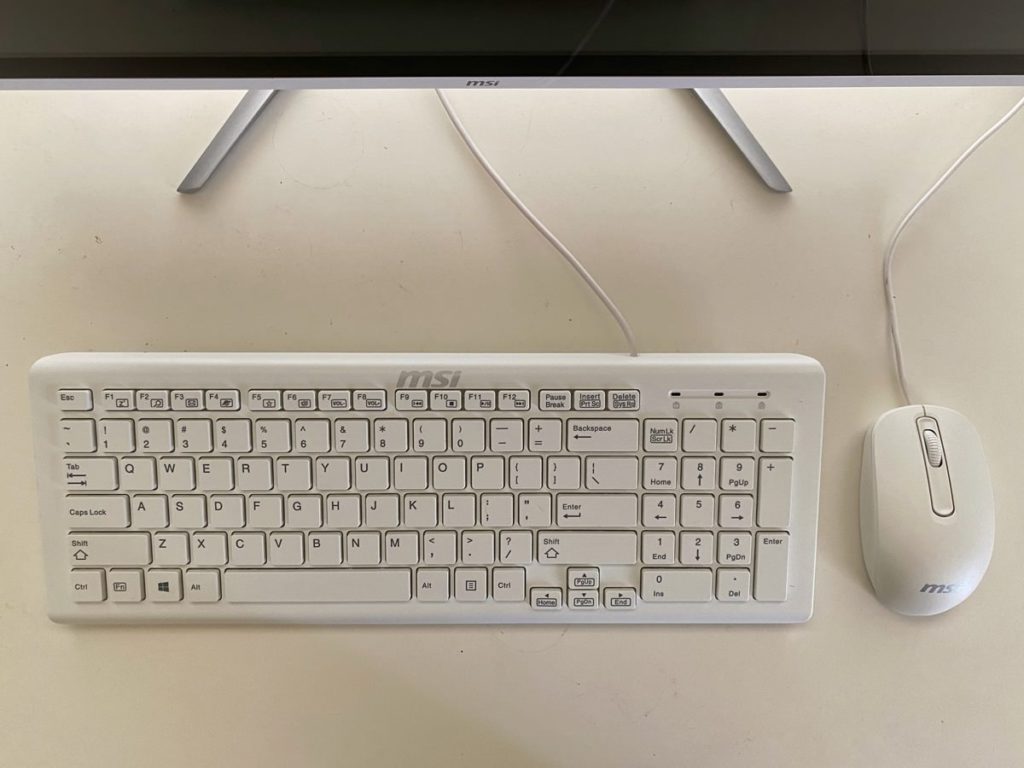 Features
One of the MSI Pro 22XT 10M's greatest features is the fact it's upgradable and easily done so. Both RAM and storage can be upgraded, RAM up to 32GB and a slide out 2.5″ bay that you can slot in any size you desire. A 250GB NVMe PCIe M.2 SSD pairs with the upgradeable storage and offers the launchpad for the machine's operating system and your speed critical applications. The 1TB spin drive is just gravy and the fact it's easily swapped out means it's perfect for offsite backups.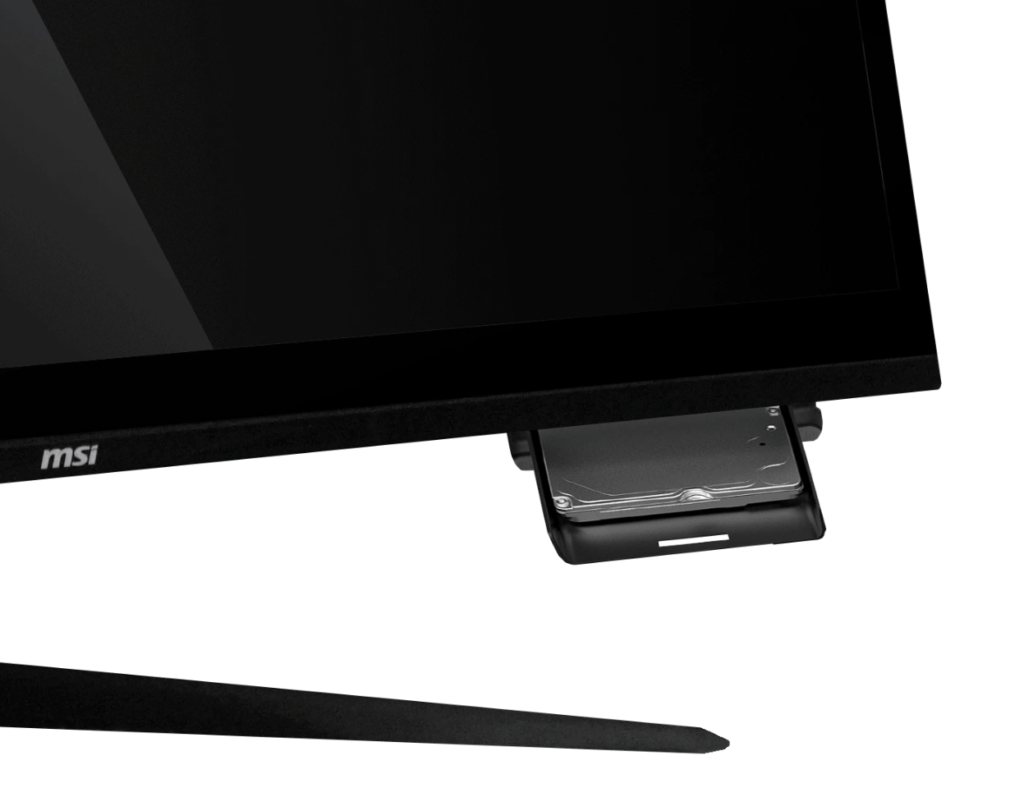 Display
The All-in-One's screen is an interesting component. At first glance it comes with the bitter disappointment that despite its beautiful 21.5″ widescreen size its maximum resolution is a poultry 1920×1080. Call me a "resolution-queen", but that just doesn't cut it in today's world by my books.
The flip side here is in spite of having a relatively low resolution the panel is a full touchscreen. Not reading the spec sheet when I first set the machine up this came as a total surprise as I pointed to something on the screen and low and behold it opened the app! Turns out the display is a full 10-finger touch panel and whilst the advertising garb says that makes for "easy visual programming and online learning more intuitive" I would argue it makes it the perfect Point-Of-Sale (POS) machine for restaurants, cafes and retail stores.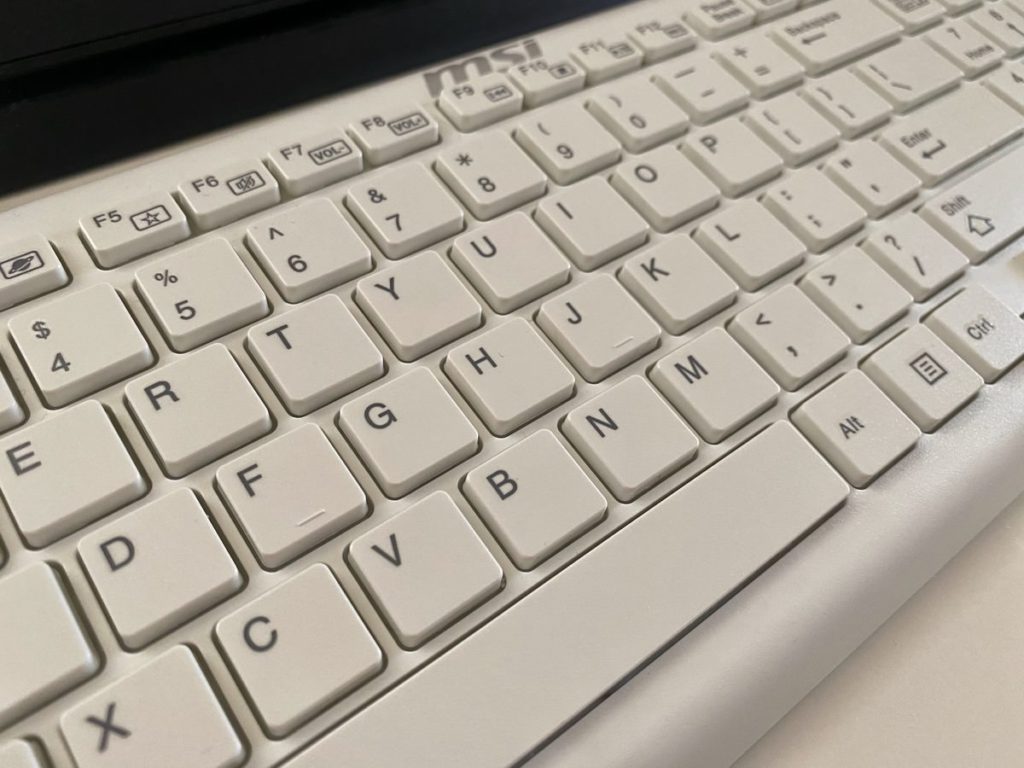 Ports, ports, ports
I don't think I've ever touted a computer's ports as being one of its main selling features before, but there's a first time for everything apparently. The MSI Pro 22XT 10M has your typical smattering of modern-day port accoutrement. Naturally there's good old USB, 2 of your pleb types & 2 USB 3 types on the back, as well as another USB 3 port and single USB-C on the side of the screen next to an SD card reader. You'll also find your typical audio ports in 3.5mm mic and headphone jacks around the back next to a display joystick that controls an on-screen menu, but from there things start getting a little wild.
There's two ethernet ports for a start, not cowboy wild, lots of PCs have two or more, but its not on your typical All-in-One that's for sure. The dual ports offer great flexibility allowing the machine to work in a variety of network environments. Don't worry it has Wi-Fi too, that's your good old 802.11 a/b/g/n on an expansion card that bundles Bluetooth 4 too.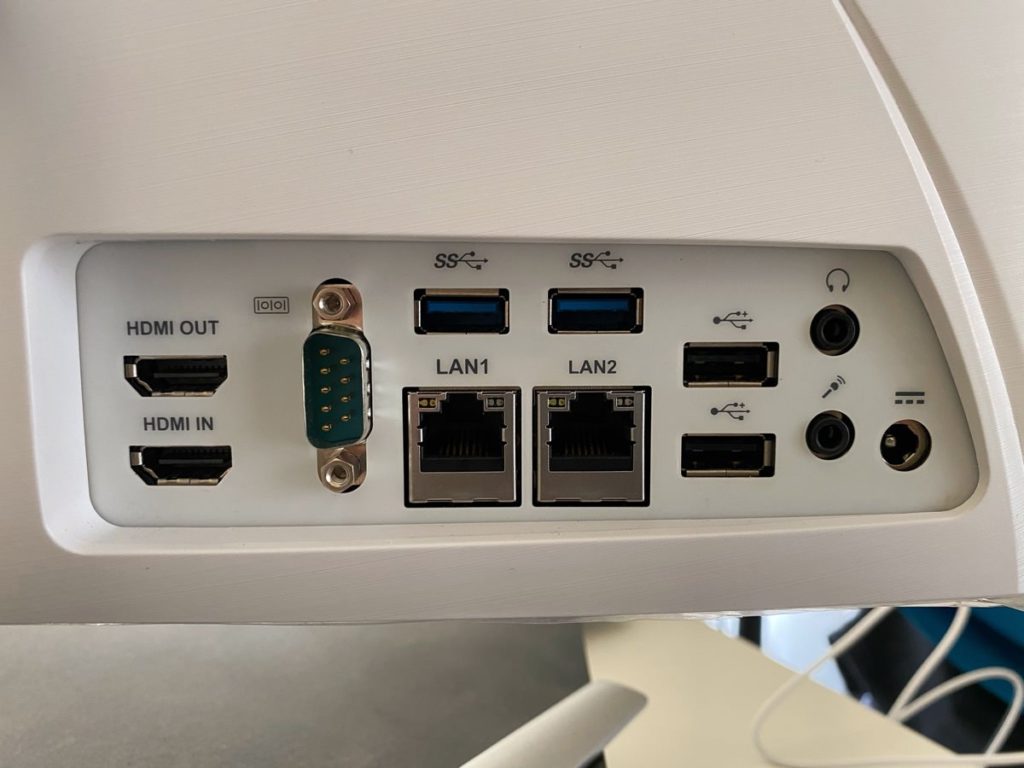 Next to the ethernet ports is what MSI call a "COM" port, but for anyone in their 40s is going to immediately see and say "Is that a serial port?" and you'd be damn right! I can't tell you the last time I've seen one of these babies, but the more I use this machine and understand it's purpose the more sense it makes. Why wouldn't you have a COM port? Barcode scanners for one are perfect reasons to use these still, another are custom controllers for machinery and hardware. USB was supposed to kill these off long ago, but that clearly isn't the case.
Finally, the most satisfying port the 22XT 10M includes is an HDMI one. That may not sound very exciting at all given the COM port revelation, but having both an HDMI out (for a second display) and an HDMI in has been an absolute joy. It gives the PC a dual purpose. Yes it's a computer that can be used for everything you need a computer to do, but it's also the perfect companion for anything that typically needs a display to work. For me, I've been using the HDMI input in two ways whilst reviewing the machine. The first has been extending the display of my MacBook Pro. The second, serving as a display for my Nintendo Switch and PS4 to create the ultimate temporary "man-cave" on a desk that has very little real estate.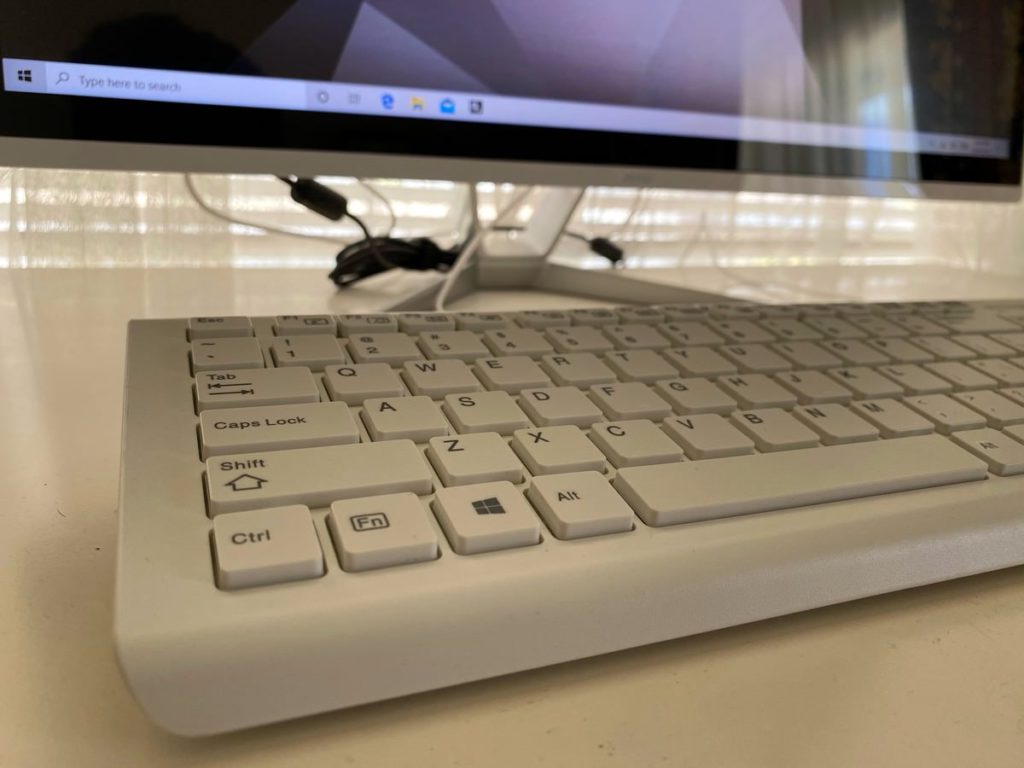 Performance
It'd be easy to spout off the usual metrics around the machine's CPU and RAM. They perform the same way they would in any computer that had a 10th-gen Intel i3 or i5 CPU would though so it's wasted space to waffle any further. No one is buying this type of computer for it's computing prowess, they're buying it for its balance between practicality and price, where the 22XT 10M performs incredibly well.
Is it going to run Crysis? Probably not well, if at all, but is it going to do its job as a work terminal in an office for 3-5 years? No problems. Could you use it to install into some cabinetry for your café? Definitely. Would it be a good machine for me to use whilst working from home during COVID? Computer says "yes".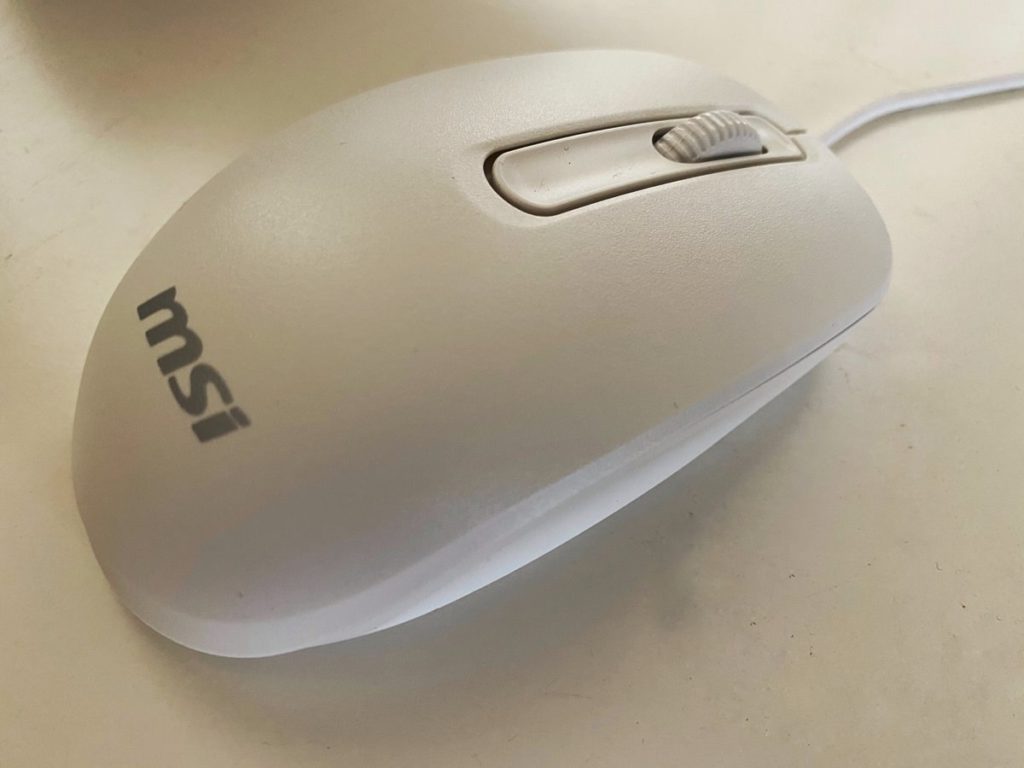 The one thing that affected my experience with the computer was the lack of an inbuilt camera. Clearly an added luxury, the inclusion of even a base level camera would made it more of the "All-in-One" experience it promises. I fear in a race to keep costs down the humble camera was first to go, although how much can they costs these days really?
The only other area around performance that's worth mentioning is the machine's cooling system. We all know how much of a hard time Apple have had with their cooling efforts over the years. MSI think they've got things sorted on the 22XT 10M though with a special cooling system they call "Silent Pro Cooling". Now we all know that's just a bit of marketing jazz, but the reality is that the machine operates at extremely quiet levels, even whilst under load in our testing. Sure there are some fans that ramp up, but they're nothing like my MBP's kicking in, nor do they scare the living crap out of you when they come on all of a sudden.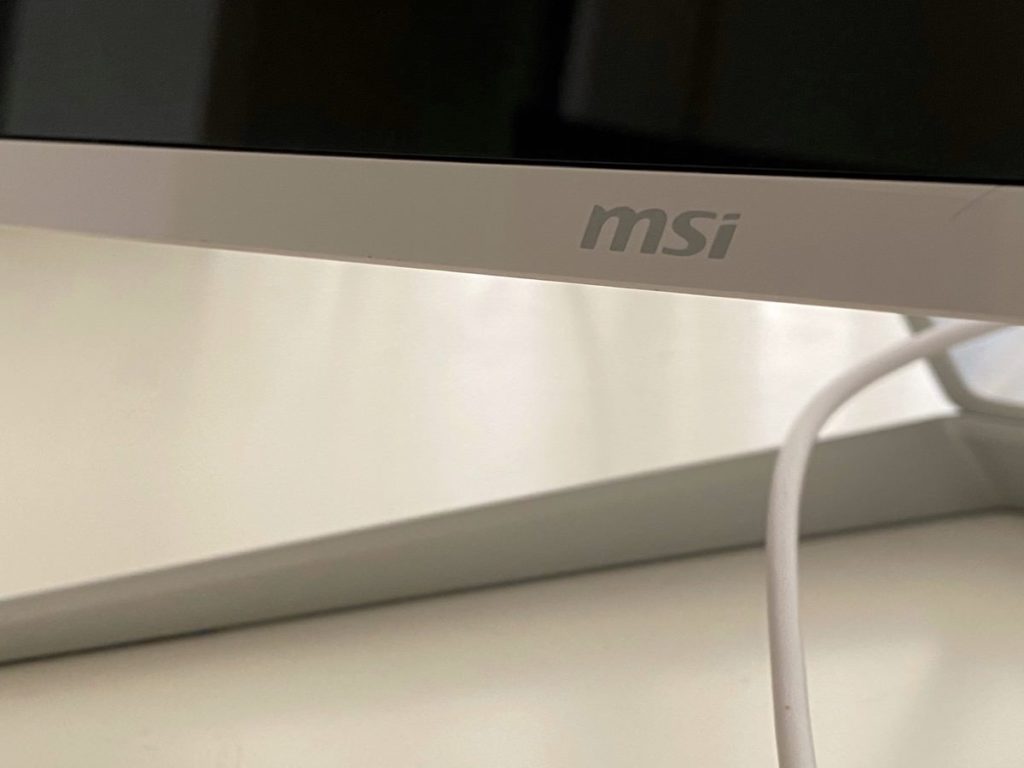 Conclusion
The more time I spent with the 22XT 10M the more I understood it. It wasn't a matter of whether or not I liked it, the machine is something I don't want for the work and things I do with a computer, but it was definitely one that revealed itself as to whom would!
It's a workhorse. A great one that doesn't need anything extra to get the job done. You pull it out of the box, plug it into power and you're ready to go. You don't even have to plug in the ugly and cheap keyboard & mouse if you don't want to, just use the touchscreen to go through the Windows 10 setup. It will get the job done and done with an acceptable hit to the hip-pocket too.
What I can be critical of is its design. It's really not for me, but it's only because of the machine's stand, which you can fortunately remove and use your own on anyway. That aside, it's white model is different, but looks a little too plastic/cheap and I feel I'd likely prefer the black over it. They're my aesthetic nit-picks though and likely not something most will be concerned by.
I would've liked MSI to have upped the resolution a tad too, 1920×1080 is just too low, but likely gets pricey when its a 10-point touch panel. Again, that resolution is likely fit-for-purpose for most scenarios and if used as POS, needs be no more. Perhaps a configurable option to increase it would be a good path for MSI going forward.
The RRP for PRO 22XT 10M is A$1,299. This model includes the 10th Gen Intel i3 + Windows 10 Home. Pricing and availability of the i5 model are still to come.

MSI Pro 22XT 10M
Fit for "work" purpose
A solid All-in-One work horse that could find a home in a variety of work environments
Pros
Excellent balance of price & performance
10-point touch screen
Storage/RAM easily upgradeable
Ports galore
Cons
Low resolution display
Missing a webcam
Cheap included peripherals