Headsets are boring. You plug em in over USB, talk into the mic and hear noises through the earpieces. Cool, can you hear me? I can hear you! Cool, let's get on with life. But then COVID-19 happened, everyone's working from home and suddenly we need to give a shit about headsets. The Jabra Evolve2 40 is a $200 headset you may be considering giving a shit about.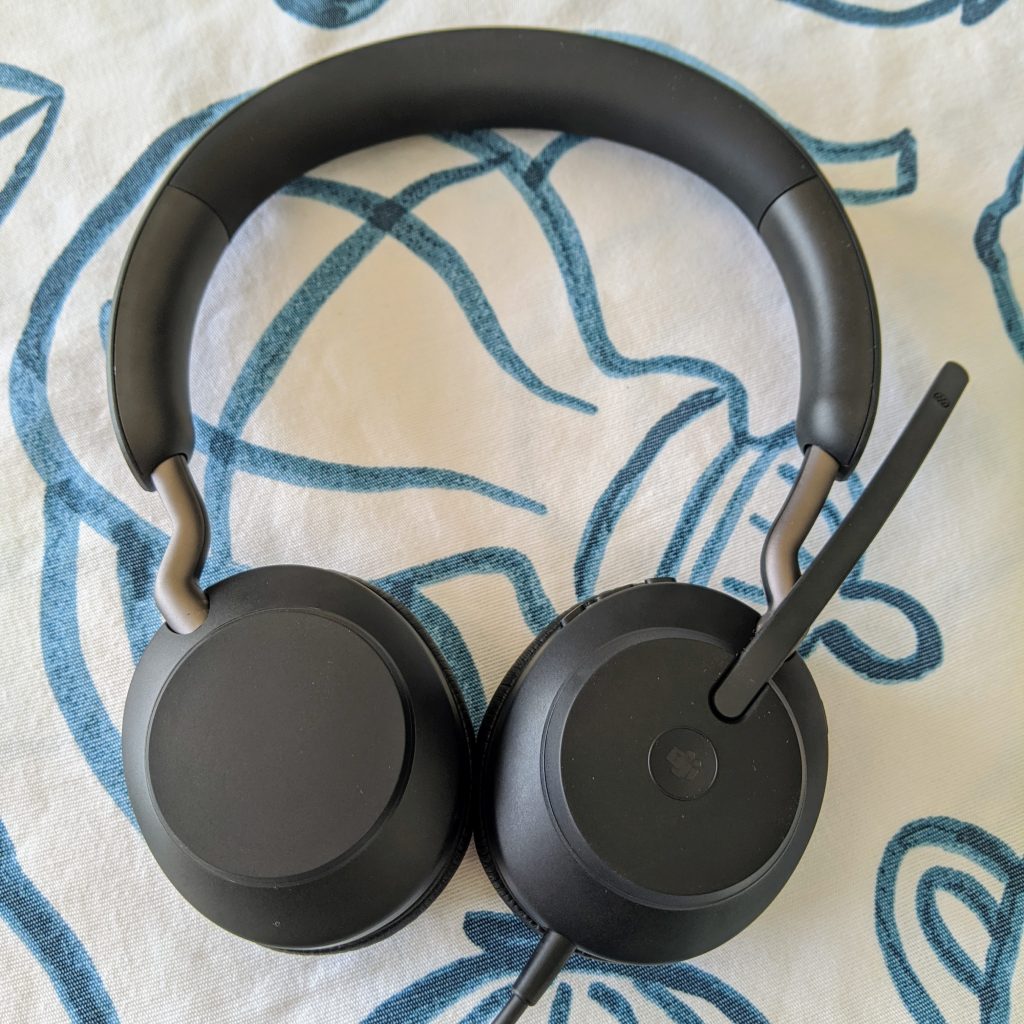 Some features of the Evolve2 40 that make it a bit fancier than others:
It plugs in over USB-C because it's 2020 and everyone's fancy laptops have USB-C. You can even plug it in to most smartphones. Worked well on my Pixel 3.
Flip the mic up to mute, flip it back down to unmute. Flip the mic down to answer a call.
Active noise cancellation to tune out the brain numbing drone of the hell holes that are open plan offices. It's not as good as Sony or Bose's best but it gets the job done.
A "busylight" so your manipulative boss and over-eager co-workers can see from a distance if you're occupied before bothering you with their incompetence.
Certified for Microsoft Teams so dedicated Teams LED flashes purple and green based on stuff happening in the Teams app.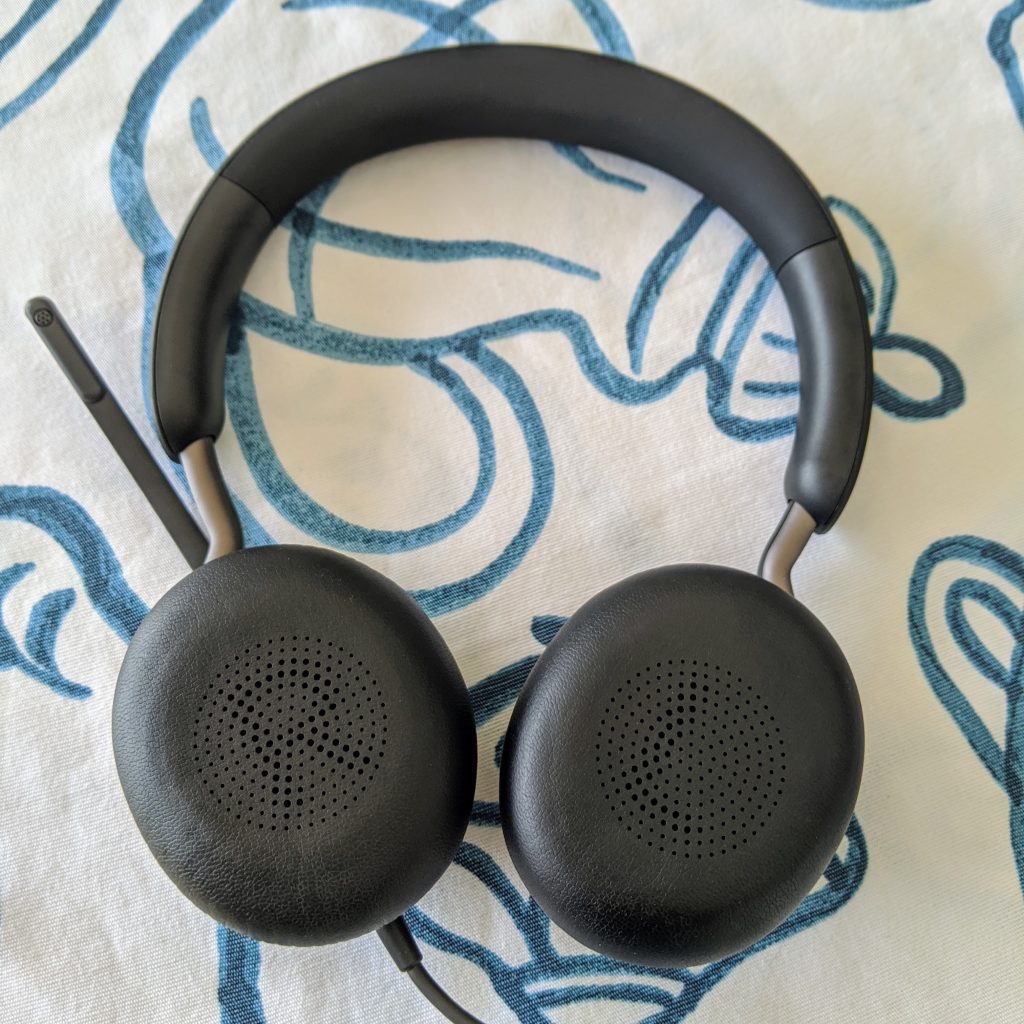 Some stuff I liked about the Evolve2 40:
There's a light on the USB-C connector that shows if you're on/off mute. Great if you're using a laptop, but absolutely useless otherwise as you can't see the damn plug.
The audio quality is quite good. Music is nice to listen on. You could absolutely use these for enjoying some tunes between working and talking.
Comfy soft padding. The earpieces sit on your ears, don't go around them.
The neoprene carry pouch is handy for shoving in your laptop bag.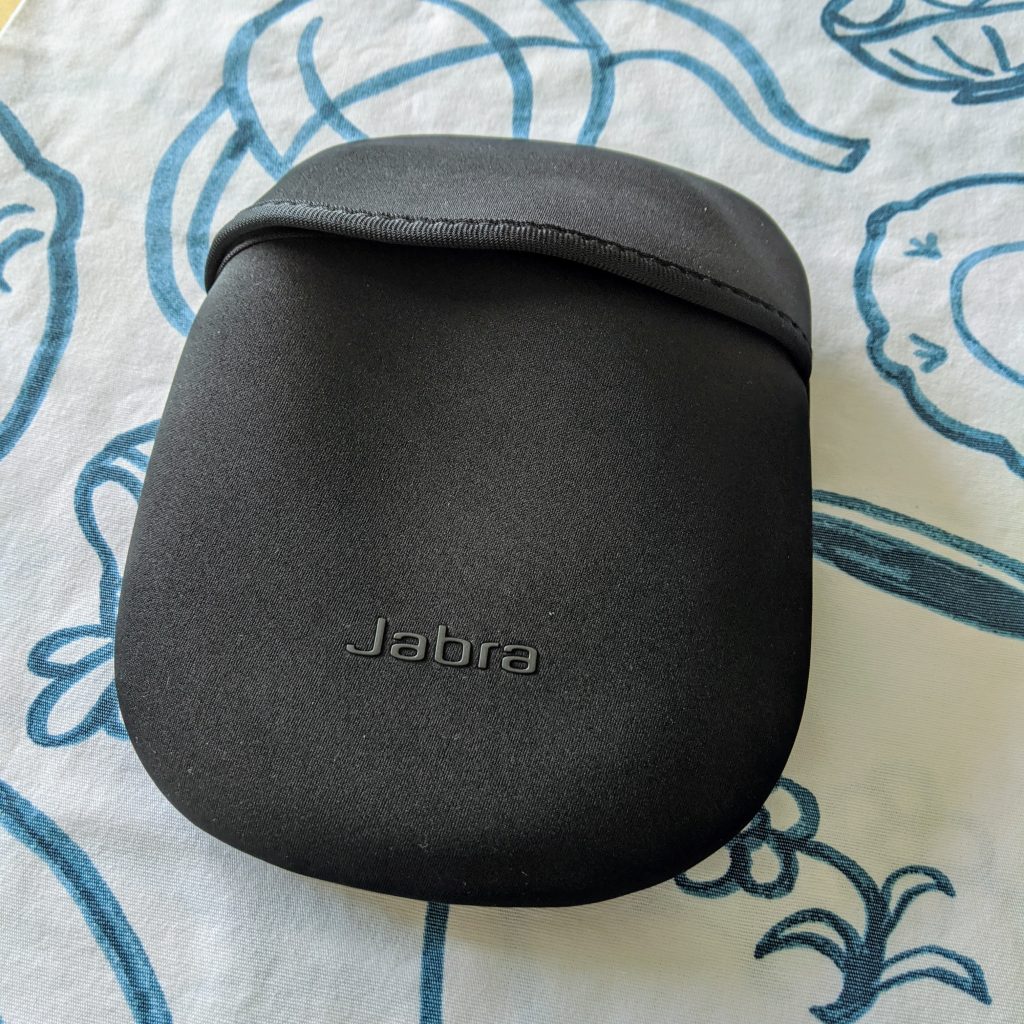 Some stuff I didn't like about the Evolve2 40:
The volume and playback controls are in an annoying spot behind the headband on the right earpiece and all feel the same. I would rather have them as inline controls on the cord.
The cord is very short. Great if you're using a laptop but a real pain in the arse if you're trying to plug into a desktop PC or you've got your laptop in a dock.
The microphone boom arm feels short too. Maybe I just have a large, fat head but the mic feels like it's resting on my cheek instead of sitting 1-2cm from my speaking hole. Nobody complained about the audio so I guess it's okay.
Would I buy the Jabra Evolve2 40? Yeah sure, they don't suck. I'm too much of a cheapskate to drop $200 on a headset, but if you're a fancy person that wants a fancy headset, go for it.