As I said in my review of the Sennheiser Momentum True Wireless 2 headphones, I do not like in-ear headphones. However, after receiving a pair of Jabra Elite 85t to check out, I've grown to not hate them and they've become my go-to headphones if I have to ride a train or make a long phone call.
Like basically every other set of Bluetooth earbuds, they come in a little case for charging and transportation. I like the Momentum's fabric clad case, but the Jabras support Qi wireless charging if you're into that sort of thing. It's a good size, fits in the palm of your hand nicely. Doesn't feel flimsy either.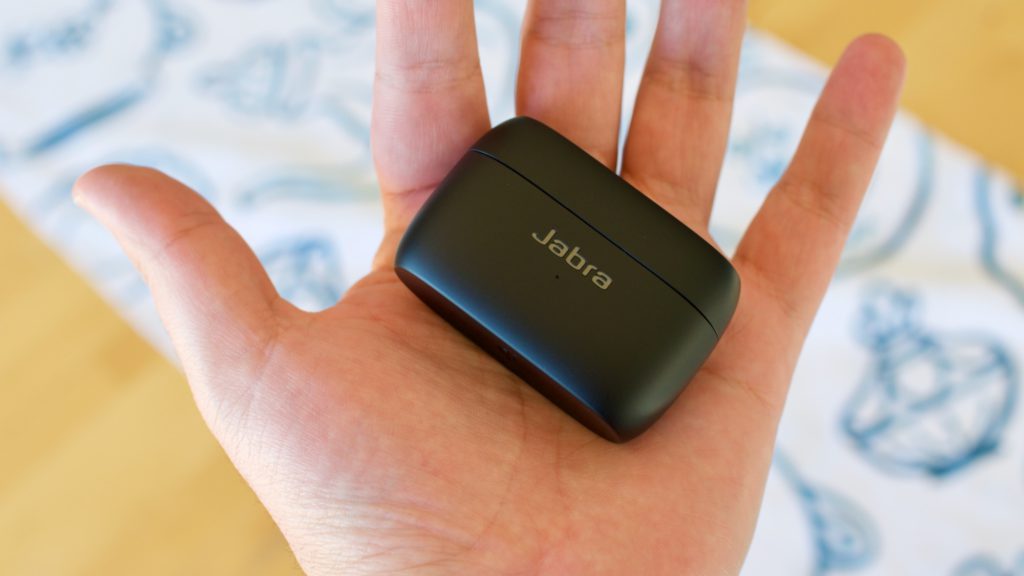 I don't know if it's a coincidence, but the Sennheisers and the Jabra earbuds have a very similar shape and feel in the ear. Side by side they look almost identical except the logos. Specs wise they're similar, but the 85t buds give an overall feeling that Jabra consider them a flagship product, whereas with Sennheiser, the earbuds are a product made to fit in a wider range of headphones.
Overall audio quality is about the same between the two, but noise cancelling and transparency mode are vastly better on the 85t. Way less hissing and much more effective drowning out of background noises. Probably Jabra's long history of making call centre and mobile ear pieces helped here. Unortunately the 85t's don't support more sophistacted Bluetooth codecs such as aptX like the Sennheisers. How useful that is in practice is debateable, but the 85t's support Bluetooth 5.1, so the extra bandwidth is there for additional codecs.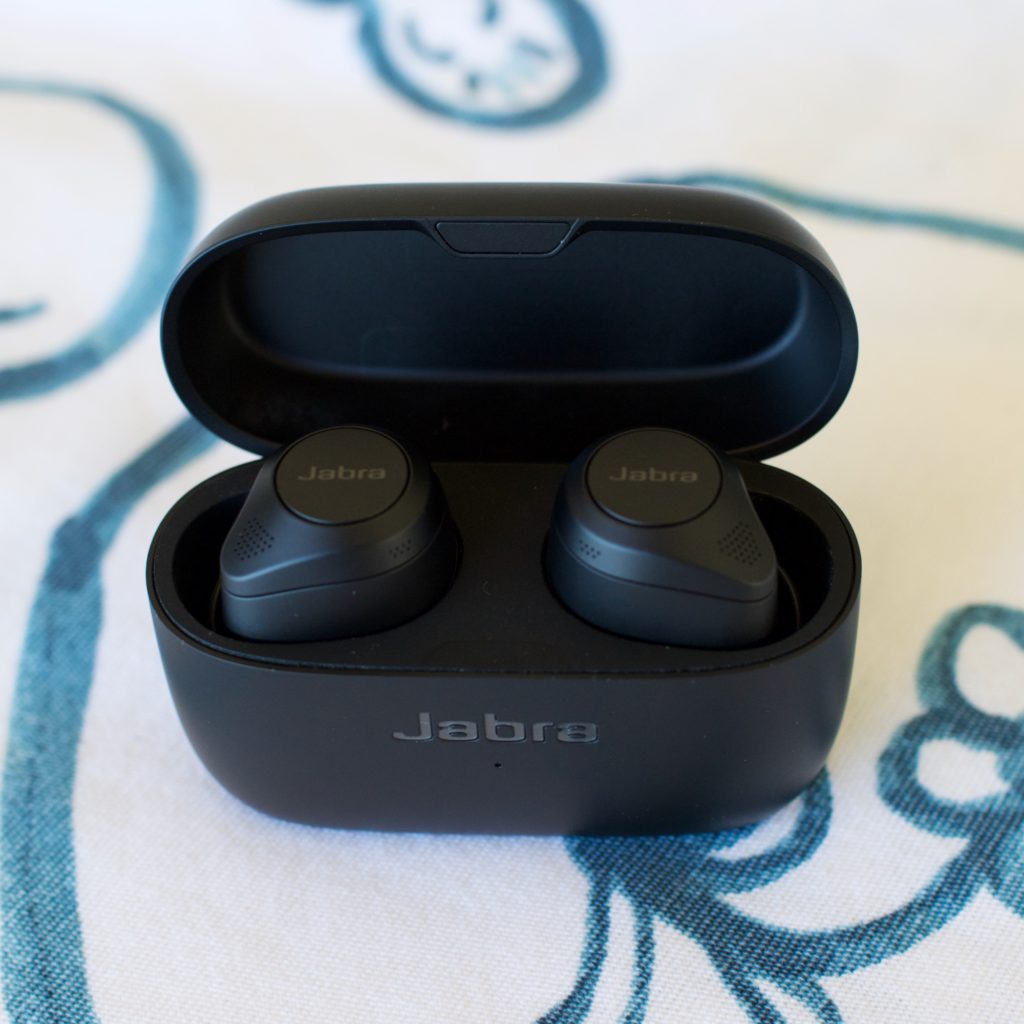 Jabra's app is better than Sennheiser's too, with additional features beyond EQ tweaking and noise cancellation adjustments. For example, Jabra has a "Find My Jabra" feature that'll log the location of your smartphone when you disconnect the earbuds, so if you misplace them, you have a vague idea of where to look.
In the time I've owned the 85t, there have been a few firmware updates. One updated added a feature called "MyFit", which tests the fit of the earbuds in your ear to make sure noise cancellation is working properly. Another update added support for Amazon's Alexa. I like it when manufacturers don't just release a product and forget about it. Regular improvements for existing customers is a great thing.
Unfortunately I am yet to give the Elite 85t's main competitor – Apple's AirPods Pro – a shot yet (both sell for around $300 these days), but if you're weighing up the Sennheiser Momentum True Wireless 2 or the Jabra Elite 85t, I'd recommend the Jabra.