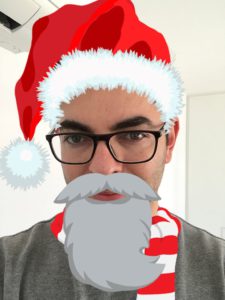 Alright here we go, we've saved the best for last – of course! Although after reading through what the other guys have written up I have to say they've done an absolute cracker job and if you haven't checked them out already I seriously encourage you to do so. Big thanks to Anthony, Pete & James for putting together some awesome ideas that'll be sure to put a smile on someone's face Christmas morning!
OK, praise heaped upon, now rip them to shreds!! AirPods are junk, don't buy them for anyone you really care about, they're not worth it, especially if they're an active. If you want great quality sound, prefer having an actual seal with well fitting in-ear headphones and the ease of use & battery life that Apple's W1 chip provides then look no further than Beats' Powerbeats 3. At A$229 they're cheaper than AirPods too and for the active person with their over-the-ear hooks, will actually stay in your ears!
If you want to get really serious about headphones though look no further than Sony's WH-1000XM2 wireless noise cancelling headphones. Forget Bose, forget Beats (seriously forget them the Powerbeats are the only decent headphones they make), these bad boys are by far the best sounding and performing noise cancelling headphones out there! They'd wanna be too, retailing for A$499 these definitely aren't the cheapest ones out there but you're getting what you pay for.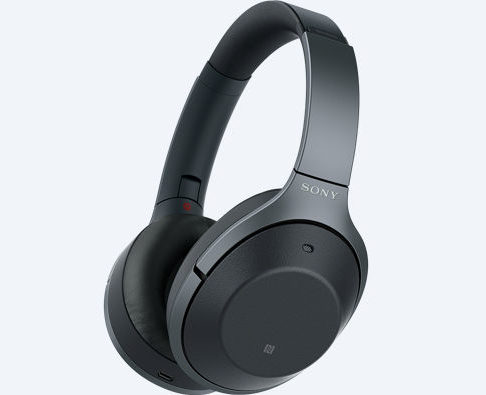 OK now lets talk games, I mean I'm supposed to be the one all in the know game-wise right?
I'll kick it off like my headphones spiel. Don't get a "mini" anything. NES, SNES, blerg, boring, old! We want bright, we want sparkly we want NEW and everyone knows what that is don't they?! The Nintendo Switch has without a doubt become the darling of portable/home consoles in 2017 and it's still in extreme demand. If you've got A$449 to pony up on someone special then it's a total no brainer.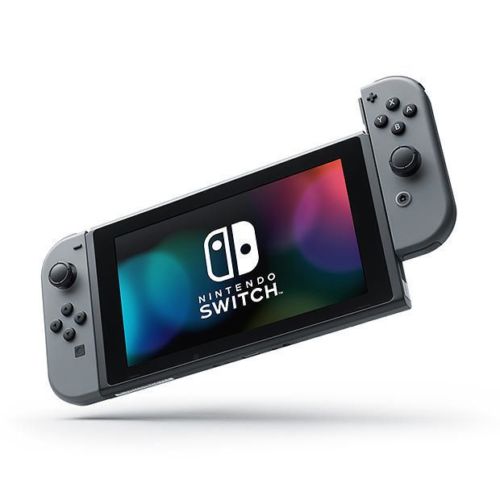 When it comes to games there have been so many good ones this year it's hard NOT to have a list of great stuff to pick up. If you're buying for someone whom has a Switch or you're very nicely about to buy one for then Zelda: Breath of the Wild is my pick as a "must have". I personally think Mario Odyssey is basically garbage (an opinion not many agree with) but if you're buying for a pre-teen it might be the better choice.
For the PlayStation person in your life the PSVR headset (A$549) it pretty damn cool and now that it's had some time to settle in we're seeing some really fleshed out titles like Farpoint and Superhot VR start to hit. Game wise "Horizon: Zero Dawn" is a crowd favourite for the year but my pick is easily "Uncharted: The Lost Legacy" which you could pick up for less than A$50.
Xbox One peeps, the ultimate gift I would want to receive if I was you is the Xbox Elite Controller. That thing is just magic, nothing compares to it in my opinion. It feels so good in your hands and can be customised not only to you but to the game you'er playing with a multitude of included snap-on parts. A$199 worth of perfection.
For the PC gamer in your life, what could be more fulfilling than seeing their face when they open their present to find a shiny new NVIDIA GeForce GTX 1070Ti GPU inside? Released in October the new card is available from the usual GPU suspects (ASUS, MSI, Gigabyte, etc) as well as the "Founders card" from NVIDIA themselves. Ranging from around A$699 – A$799 she's a little on the pricey end but can you put a price on love?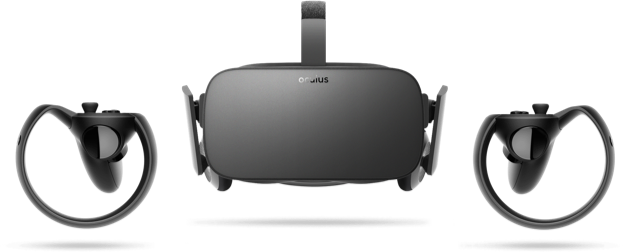 Speaking of a "little" pricey but totally worth it. The Oculus Rift Touch Bundle has seen its price plummet this year. At just US$449 (A$600) you get the Oculus Rift headset, 2 sensor towers and 2 of the new touch controllers, it's the ultimate VR gift to add to your loved one's PC rig.
Another great (and much cheaper) VR gift is a ticket to Zero Latency VR. Now open in both Melbourne and Brisbane Zero Latency allows you to play a series of VR adventures completely wireless in a large open warehouse that you and seven mates can do together. It's awesome fun and they have a series of different titles and scenarios to play from the generic zombie wave shooter to puzzle solving platformers. A$88 buys one session, which is around 40 minutes and totally worth it.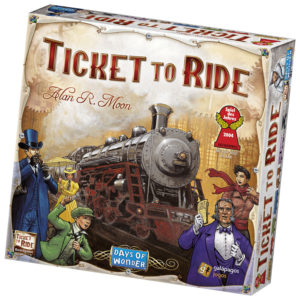 OK enough of the expensive stuff lets see what other stocking stuffers I can find…
Board games are either coming back into vogue or I'm going deeper into nerd? Either way they're awesome. There's a whole heap of amazing ones out there that are so much more fun than those rainy day sessions of Monopoly you remember playing as a kid. James recommended Pandemic Legacy, which I whole heartedly agree with, but if you're looking to dip your toe and want something super easy to wrap your brain around then you can't beat good old "Ticket to Ride". Around A$60 it's dead easy to learn, lots of fun and a game is over in under an hour. Love it.
Tony Martin has a new book out that I'm just over halfway through and thoroughly enjoying. It's his first fictional novel I believe and if you're a fan of Get This, Martin & Molloy, TEAM Effort or anything Tony's put his stamp on over the years than this will be right up your alley. Called "Deadly Kerfuffle", the novel surrounds a Kiwi family that moves to suburban Melbourne only to be mistaken for radical Islamic terrorists by the local sticky beaks. I'm really enjoying it.

For something a little more left of field why not take in a night of theatre. The Book of Mormon has been playing in Melbourne for a while now and seats are starting to come out at very reasonable prices (under $70 for some sessions). For those who've not heard of it or what it's about, Book of Mormon is the story of how the Mormon religion was started and the book behind it all. It was written by Matt Stone and Trey Parker of South Park fame and is one of the funniest things I've ever seen. Whether you're into musicals or not this thing is worth seeing and a great gift to anyone in Melbourne or wanting to make a trip of it to come to Melbourne.
Another great, non-techy idea that I think a lot of people would enjoy is an indoor plant. I've really been enjoying growing plants and putting a little life into my apartment over the last year. There are a whole range of great indoor, low maintenance plants out there. One of the most popular and easiest to pick up is the Peace Lily, which you'll find at any Bunnings for about $15.
Happy gift shopping!
---
*Let it be known that some of the links here shoot of to eBay with an affiliate code that helps us keep the site running.