To get you in the holiday spirit the Reckoner team have each compiled a list of holiday gift ideas. James, otherwise known around here as "The Bread Whisperer", is up today. He's put together a cracker list and even better broken it down into a series of price brackets for you. Good one pretzel! – Raj
< $100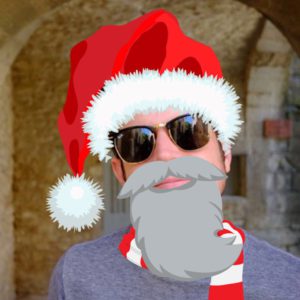 Andy Weir's first novel was the critically-acclaimed novel The Martian (which was quickly turned into a blockbuster movie with Matt Damon). His second novel continues the practical-science-but-cool-scifi theme by focusing on humanity's first moon colony. I haven't read it yet, so don't send me any spoilers.
By the time you finish this sentence, the Brian K. Vaughan & Fiona Staples comic series Saga will have won another fifteen awards. If you haven't started yet, now's the perfect time. It's inventive. It's funny. It's gorgeous. It's touching. Book One collects issues #1-#18.
Captain Sonar ($75, 2-8 players)
Get your captain's hat. Two submarine crews hunt each other down on grid-based maps of varying complexity. Players (2-8) assume different roles within their team's subs, like captain, engineer, or radio operator. The best part? It can also be played in real-time! This game is short, frantic, shouty fun, and one of those rare board games where more players equals more fun for everyone.
Middle Earth: Shadow of War (PS4, Xbox, PC – $80)
This sequel expands on the terrific gameplay ideas in the original Shadow of Mordor (like the Nemesis system), and gives you more, more, more. A no-brainer for anyone who likes open-world games that make you feel like a badass.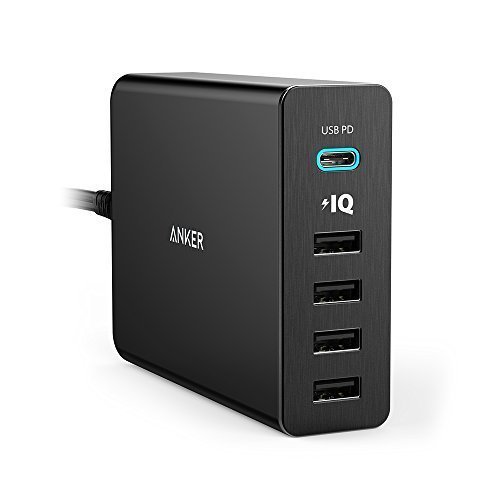 Anker PowerPort+ 5-Port Charger ($99)
Any nerd who travels with more than one device should have one of these in their bag. Get one from a reliable brand like Anker which probably won't explode or start a fire. This one has 4 fast-charging standard USB ports, and 1 USB-C port.
Don't go through life smelling like a teenage change room. This fancy scent from Aesop is woody, spicy, but not too over-the-top. A bottle gets me through a year easily. Works for bros and ladybros alike.
---
$100-250
Aesop Proximity Gift Set ($110)
Let's face it, we're all getting older. I should be looking after my skin properly. I use it practically every day! People smarter than me say you should wash, tone and moisturise your face to prevent it from looking like a crumpled duffel bag. This kit has all 3, and it's all high-quality stuff. I want you to feel a little fancy every morning. I want that for you.
This is an excellent mouse. It's real comfortable to use. It charges via a sensibly-located micro-USB port, and lasts for ages. It has a bunch of buttons that can be mapped to useful things. It doesn't look like a Transformer possessed a mouse. It doesn't light up in weird colours. It isn't made 'by gamers, for gamers'. Thank god.
I don't know if these are even available anymore, but if you can find one, you should buy it. I have heard from a good friend that they can be easily hacked and a bunch of other fantastic retro games added. This good friend (who isn't me) recommends buying the cable extenders too, those controller cords are stupidly short. He said that. Not me.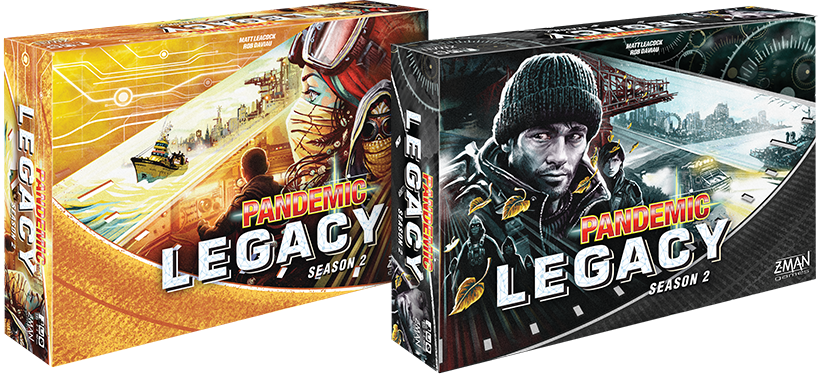 Pandemic Legacy Season 2 ($130)
Our board game crew just finished playing Season 1, and man, what a trip. What's a Legacy game? Think of it like a board game campaign, where a storyline unfolds, rules change over time, the board itself is altered, cards are ripped up, new items introduced, and many actions have permanent consequences. When it's done, it's done. A totally difference experience from a regular board game, but well worth the price of entry.
Headspace Yearly Subscription (~$130)
There are a lot of meditation apps, but I think this is the best one. Andy, the main instructor, is apparently a Tibetan Buddhist monk. I dunno about all that, but he definitely has a gentle lilting British accent that I find calming. The pro version of Headspace unlocks all sorts of different focused sessions, like anxiety, motivation, stress, commuting, sleeping and heaps more. Try the freebies before jumping in.

12pk of wines (Rosé Soirée – $139)
I like drinking a fucking fancy chilled Rosé in summer. There, I said it. This is a 12 pack of mixed Rosé from Vino Mofo, but really, I'm just endorsing the general idea of drinking more Rosé. Come at me.
These are the best truly wireless earbuds, for a variety of reasons that I won't get into. If you've got someone in your life with an iPhone and no AirPods, boom. This is your window to be a god damn gift hero. Take it.
---
$250-500
Cameras in phones are really good now. However, our stupid meat-filled bodies are constantly jittering from all that coffee you drank. Do you want to make vlogs on your phone that don't look like they were filmed in an earthquake? Get a gimbal like the DJI Osmo Mobile, and make your footage buttery smooth.
I know, Alexa isn't here yet. I know, they don't have Google Assistant support yet. All that aside, Sonos is still the king of home speakers that don't suck. Buy this one so that in twelve months you don't have to buy an Echo or a Google Home thingy. (Edit: since I wrote this, the Sonos Play:1 has dropped in price to $229, and the Google Home Mini is $55. So I'd do that instead. – James)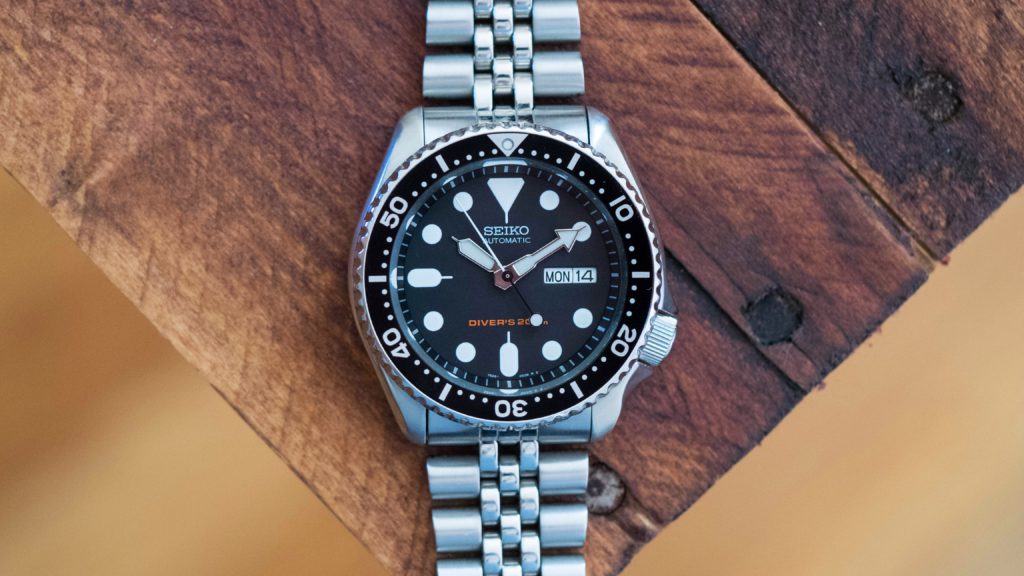 It's not easy to find a great mechanical watch for under $500. Seiko makes amazing diver's watches, and the SKX007 is a steal for the price. Let me count the ways. It's automatic. It's well-made. It's accurate. It can take a beating. It's got a date window. It looks great on pretty much any strap you care to wear. I wore this watch at my wedding. No regrets.
This might be obvious, but isn't the not-pro iPad a total steal now? What other mobile device can you buy that can easily do the following: browse the web, read books, watch youtube, take photos, take videos, make documents, make music, edit movies, do multi-tasking, and has access to a huge ecosystem of other apps and games? And the battery lasts for days? Sure, it doesn't have the fanciest screen, or a weird foldy keyboard, or a pen, but who cares? It's the everything gadget for normal humans, and it's under five hundy!