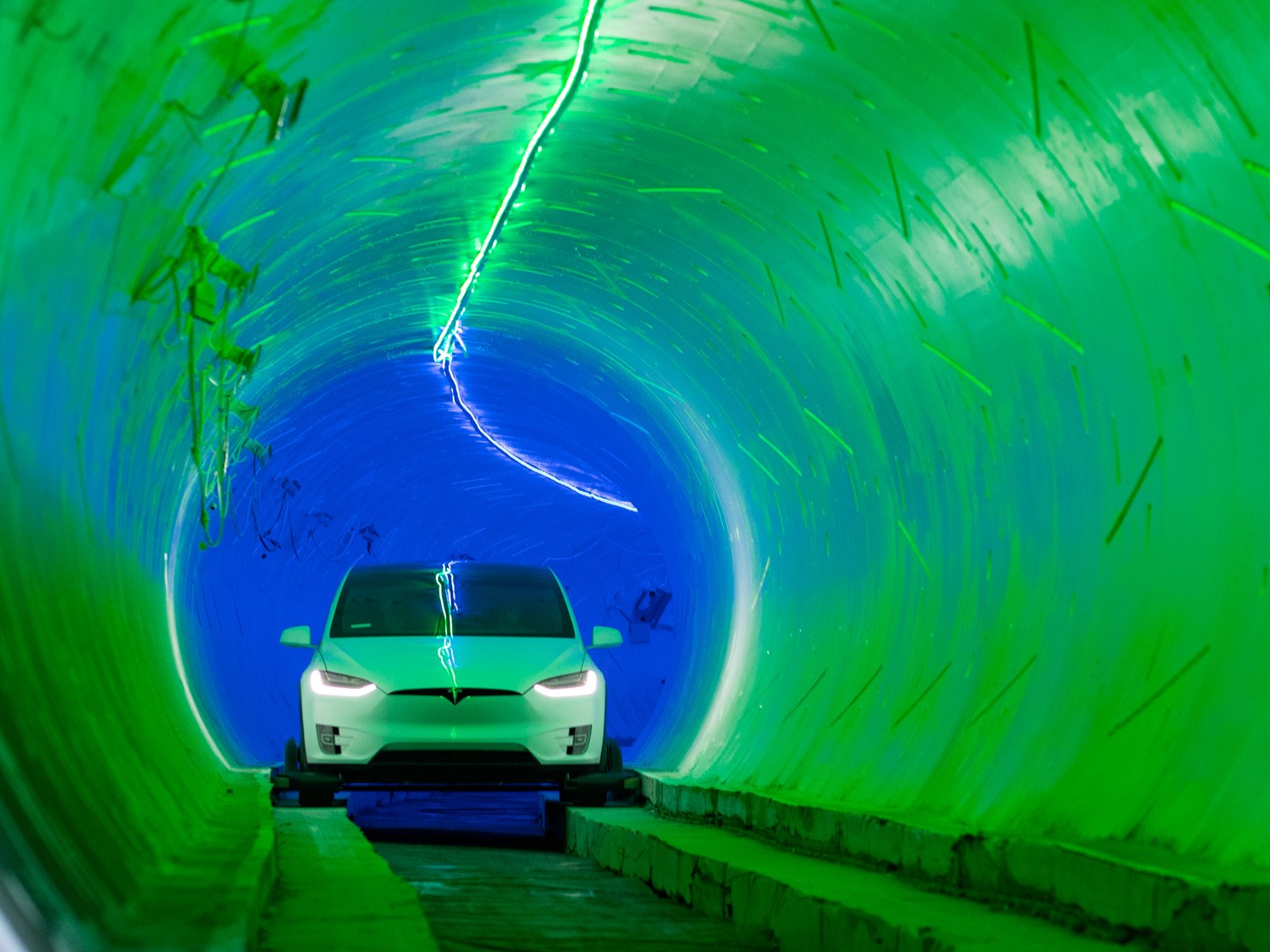 A few big elements of the Boring Company's concept […] have changed since Musk last presented it in May.

Gone are the "electric skates," […] Instead, users will now have to mount specialized wheels on their own electric, autonomous vehicles…
The Boring Company's tunnels are rapidly turning into nothing more than South Australia's now 32 year old O-Bahn bus network. The system which is comprised of a series of concrete rails that allow buses (with specialized wheels)to travel, unobstructed, at higher speeds.
Unlike Elon's version the O-Bahn doesn't use car lifts, nor does it require you to be running an autonomous vehicle with the driver in control.
It was also revealed the Boring Company's tunnels are also doing away with the previously announced public travel pods that were designed to automatically ferry multiple pedestrians and cyclists.
Multiple sources have confirmed that whilst riding on the track it was extremely bumpy, with Musk later reassuring all that wouldn't be the case down the road.
Travel on the test track was also limited to just 40mph instead of the promised 150mph maximum.
Source: Elon Musk Unveils the Boring Company's Car-Flinging Tunnel | WIRED