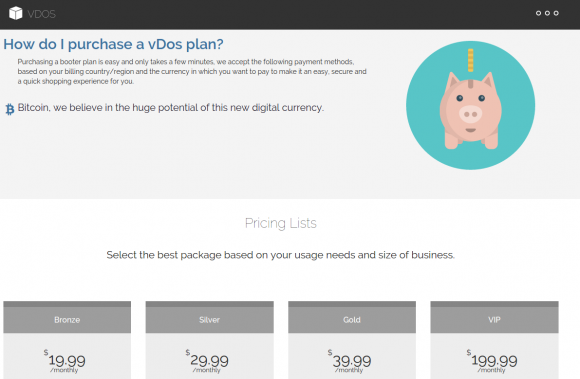 vDOS — a "booter" service that has earned in excess of $600,000 over the past two years helping customers coordinate more than 150,000 so-called distributed denial-of-service (DDoS) attacks designed to knock Web sites offline — has been massively hacked, spilling secrets about tens of thousands of paying customers and their targets.
The vDOS database, obtained by KrebsOnSecurity.com at the end of July 2016, points to two young men in Israel as the principal owners and masterminds of the attack service, with support services coming from several young hackers in the United States.
These kids were basically running a high-tech organized crime syndicate. Money for criminal activity, cash laundering schemes and then somehow they idiotically did things like register email domains with their real details?
Glad they've been caught, can't wait to see who paid for their services and who they targeted.
Source: Israeli Online Attack Service 'vDOS' Earned $600,000 in Two Years — Krebs on Security