This is the first CES that I (or anyone from Reckoner) has ever attended. The show, as I'm sure you know, is ridiculously large and instead of even beginning to remotely try and cover it all I've decided to write a series of shorter pieces based around what it's like attending the show for the first time. I'm calling the series "Stories from a CES Virgin" and you can find all of them here.
Digital Experience (or Pepcom as pretty much everyone calls it) is another showcase, very similar to yesterday's CES Unveiled but at a different location and with better food.
From sources who'll remain unnamed I have it on good authority that as the show progresses and these showcases continue the food and beverage offerings get better whilst the quality of the product may decrease somewhat proportionally.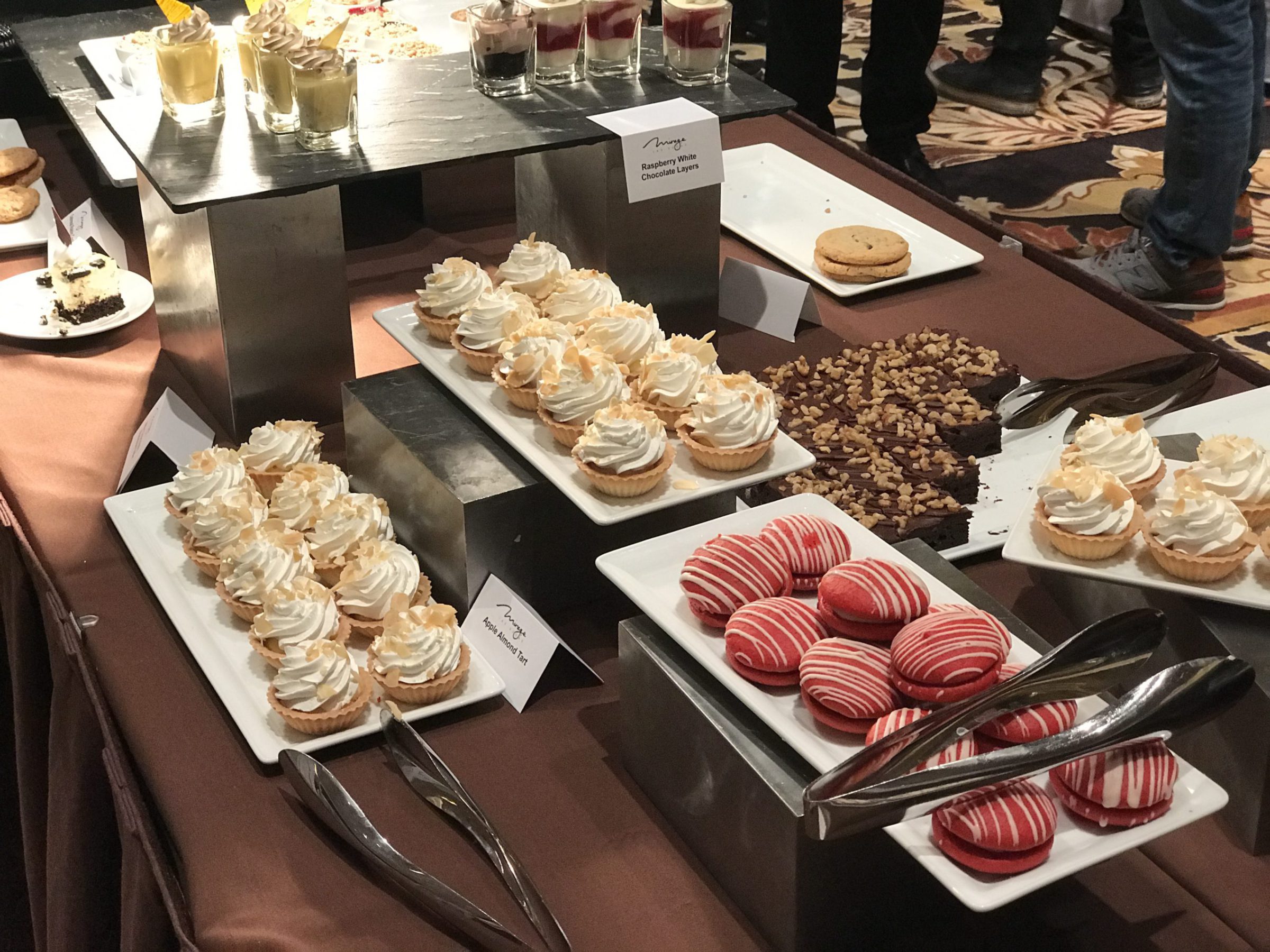 The Digital Experience definitely didn't hold back in the catering department, cupcakes and ice cream stations in addition to the nibbles and bar service were all top notch. Meanwhile product wise I think they faired pretty well too.
There was some double-uppers, brands who've so far appeared at all the events I've attended like LG and Belkin, but then there were quite a range of new ones and this showcase felt much more consumer centric and larger.
In fact there was such a mass of wireless signals at the event my own insulin pump couldn't communicate with my continuous glucose monitor less than a few centimetres away from each other!
Some quick highlights:
Navdy: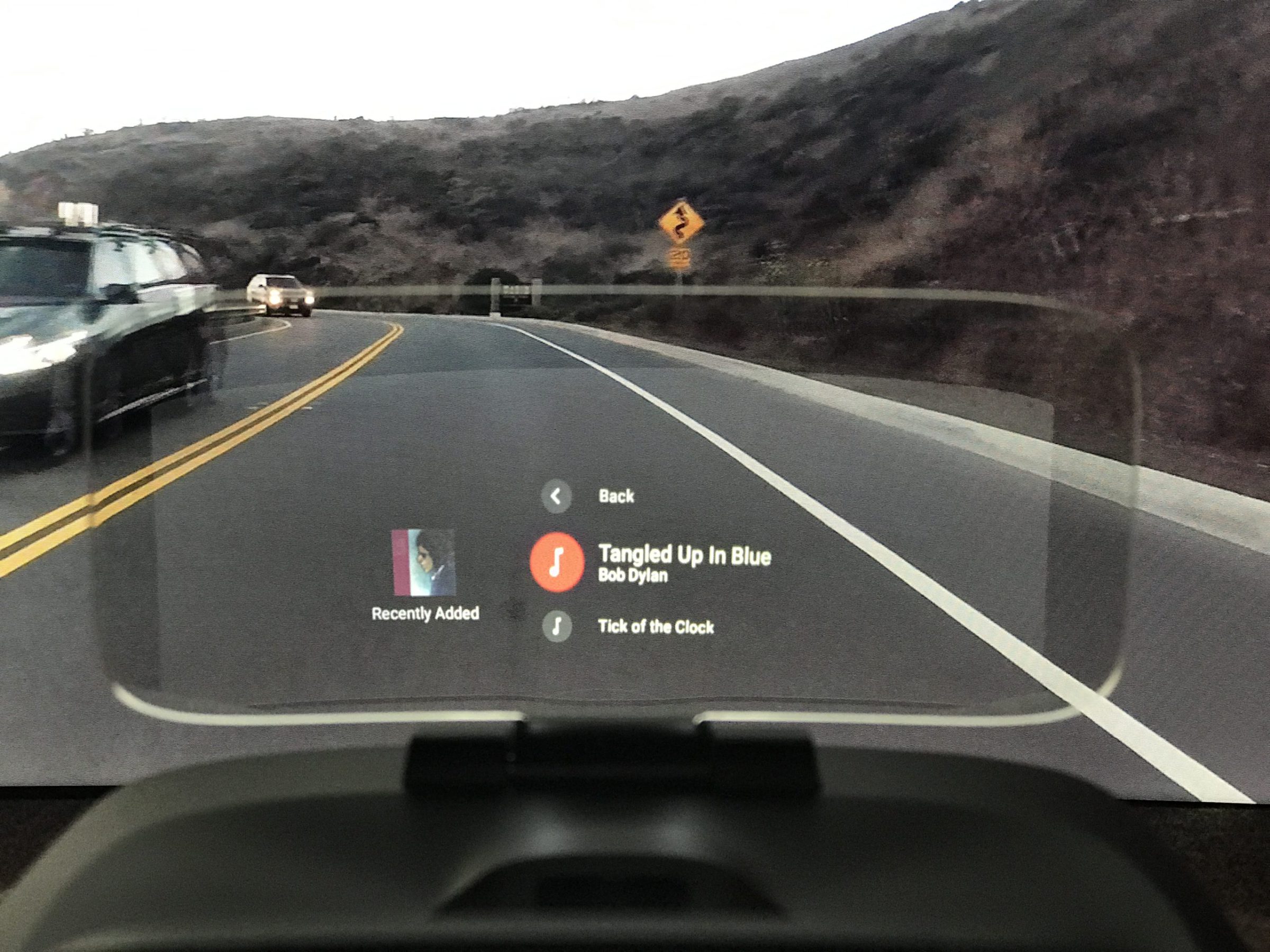 A Head-Up Display (HUD) for your car the Navdy sits atop your dashboard behind your steering wheel and provides always-visible access to directions, phone calls and your music. It's really impressive to see in person, the problem is just how expensive it is! US$799 is no throw away gadget purchase price point.
---
AXIS Gear:
I've been after a cheaper solution to home blind/curtain automation than replacing every blind completely forever it seems. AXIS looks to finally be that device. Simply to install and works by physically pulling on your chain driven blinds. It's powered via a solar recharging battery pack that sits in your window meaning it's doesn't require a power outlet and there's no issue with voltage or adaptors. Available in the coming months and integrated with SmartThings this is the droid you've been looking for – curtain wise.
---
Airbar:
I have to admit when I first saw this doing the PR rounds a few days before CES I was like "what the fuck for?" Happy to say I was wrong and kind of want one now! This super thin bar magnetically sits at the base of your laptop's screen and instantly converts it into a touch screen. At the show they're unveiling their MacBook Air 13.3" version and Mac software. Sadly at this stage there's no version for the larger 15" MacBook Pros nor the newest version with USB-C but they're in the pipeline. Another thing to love, the price! Starting from US$69.
---
Portal Wi-Fi Router:
Do you live in an apartment block that has a million Wi-Fi networks listed around you? Do your transfer speeds suck ass and continually drop out? Then you probably should take a look at the Portal Wi-Fi router. It uses previously reserved frequencies used by doppler radio instead of the now over saturated 2.4GHz & 5GHz spectrums.
It's pretty incredible hearing how they go through the certification process, having to jump off the frequency in under 20ms if a doppler signal is found to be in use and then not revisit it for 30 minutes. That said they have access to four "fast lanes" of frequency so there's always one to switch to. The results speak for themselves, even in a signal saturated hall like the one the showcase was in the Portal smashed a NightHawk, Eeero and conventional generic router. Upload hitting 90Mb/s whilst the other's barely broke 2Mb/s
Unfortunately for us Australians it's going to be a little while longer before it's officially certified for use here. Currently the Portal is only OK'd to operate in the USA, Canada and Japan. APAC is currently in the works so definitely keep an eye out!