Penny Arcade Expo (PAX) Australia is my favourite event of the year. Taking place for the third time the show continues to grow bigger, attract larger exhibitors and provide an impressive array of speakers and panelists from around the world.
Third time unfortunately was not a charm for Penny Arcade co-founder Mike Krahulik (Gabe) who sadly couldn't make it having coming down with a mystery illness just a week out from the show. In turn, and much to fans delight, Mike's spot on the customary Penny Arcade Q&A panels was filled by Penny Arcade President Robert Khoo who brought a different perspective to the panels. I bumped into Khoo just before the beginning of the 2nd Q&A who told me how much he and the team loved coming to Australia and found it to be filled with some of the most amazing people he'd met. He and everyone involved were extremely proud of what had been achieved here and thrilled to see it growing.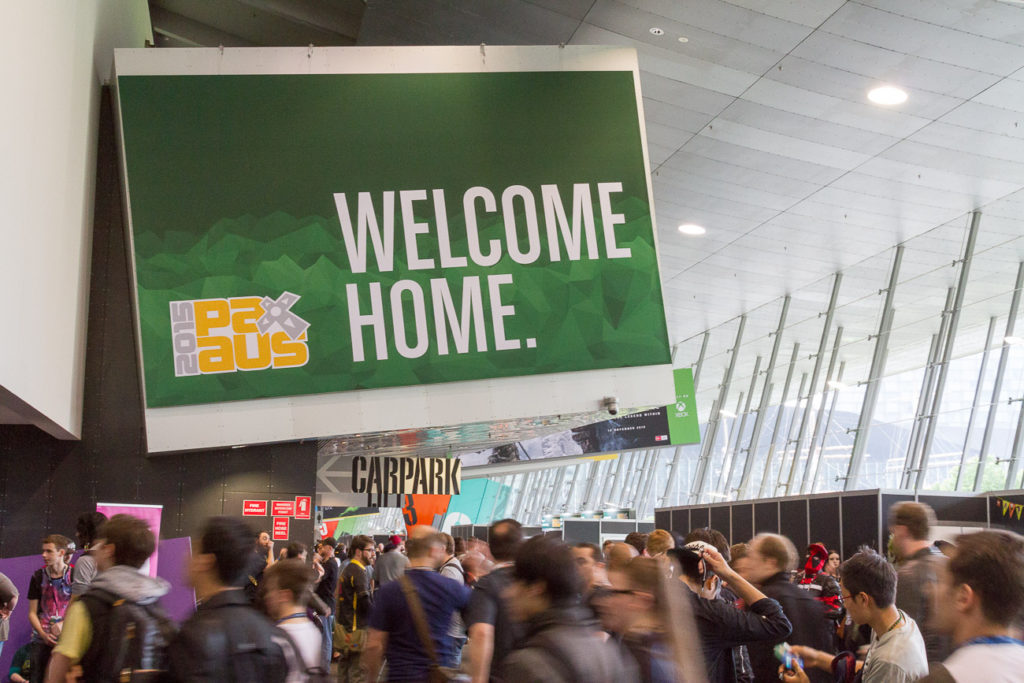 And grow it has! This year's exhibiting footprint outgrew the last and for the first time featured all three major console players as PlayStation Australia's made their debut.
Nintendo unfortunately had, in my opinion, the weakest offering of the big 3 but at the same time had no problems continually filling their large theatre area for competitions and presentations. The rest of the stand featured demo stations with titles that are already in market such as "Zelda: TriForce Heroes" and "Mario Maker" leaving little to generate buzz. I'd expect next year's showing to be much more exciting with the hopeful announcement or at least a sneak peak at new hardware coming at E3 that could potentially make its way to Australia by PAX Aus 2016. Fingers crossed.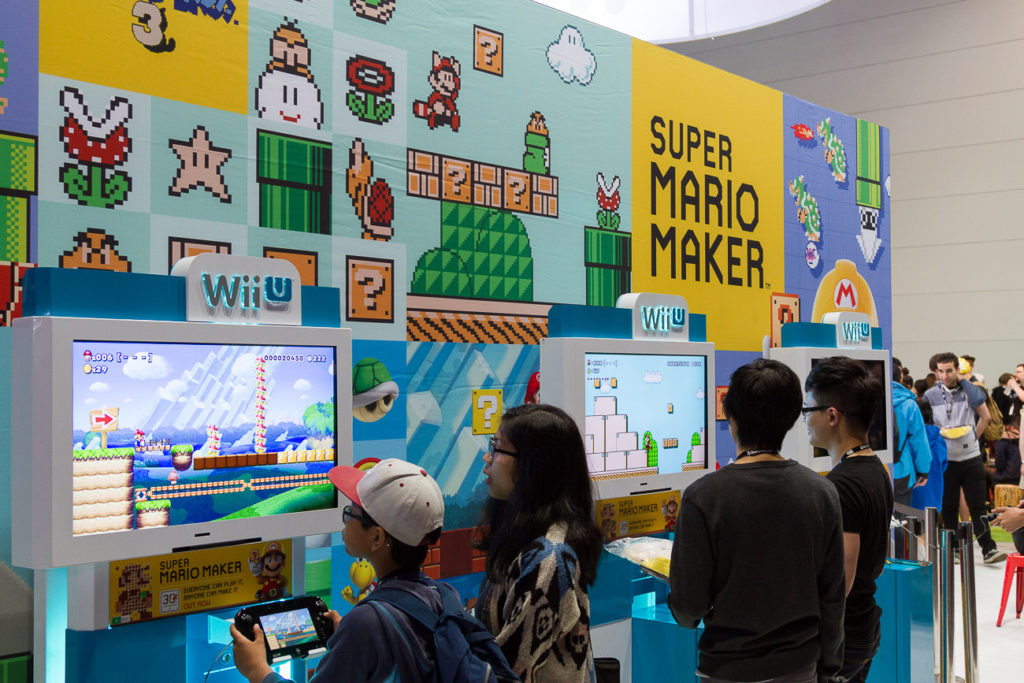 Microsoft's Xbox booth had a strong showing with the "Rise of the Tomb Raider" gaining pride-of-place at the front of the booth. And rightly so, it's Xbox's tentpole exclusive leading into the holiday period and a good number of boxes were available to give everyone an opportunity to play it. I didn't play the first rebooted title in the series but this to me feels very much like an Uncharted title, not only in its updated and GORGEOUS aesthetics but in its movement and puzzle solving elements. That said in what I've played so far, at E3 and at PAX, there is far less emphasis on shooting than that of Uncharted.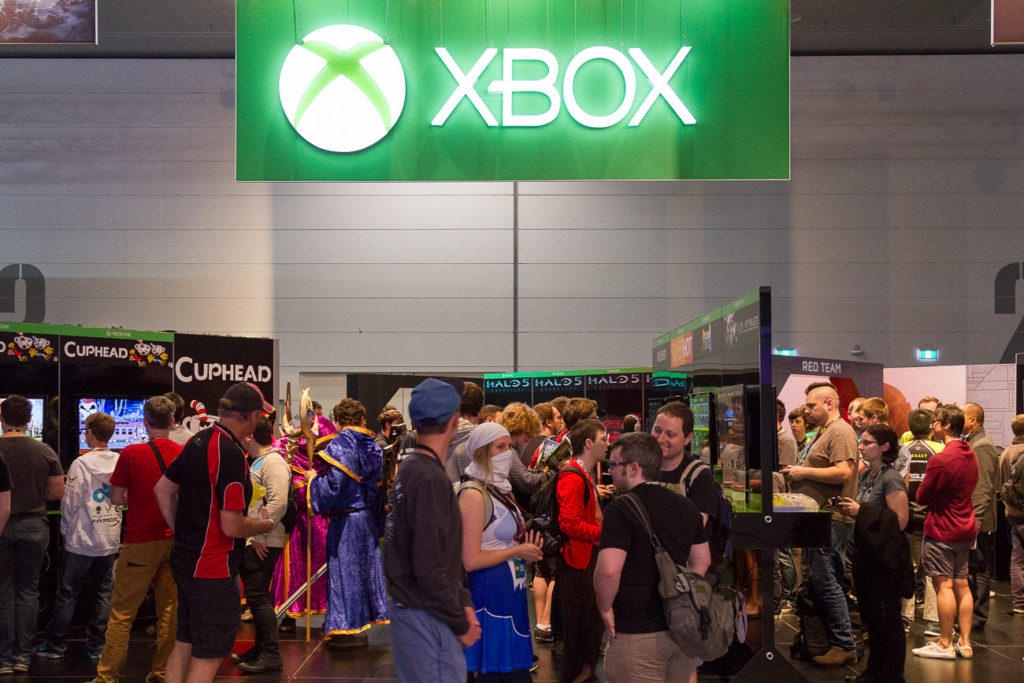 Other titles as the Xbox booth included Halo 5 and a driving rig running Forza 6 along with a slew of smaller and indie titles such as "Cuphead" and my personal favourite "Below". What I found really interesting though was the inclusion of a Windows 10 area complete with pimped out gaming PC's running Windows 10 and showing off some of the new features the OS brings courtesy of its gaming brother's roots.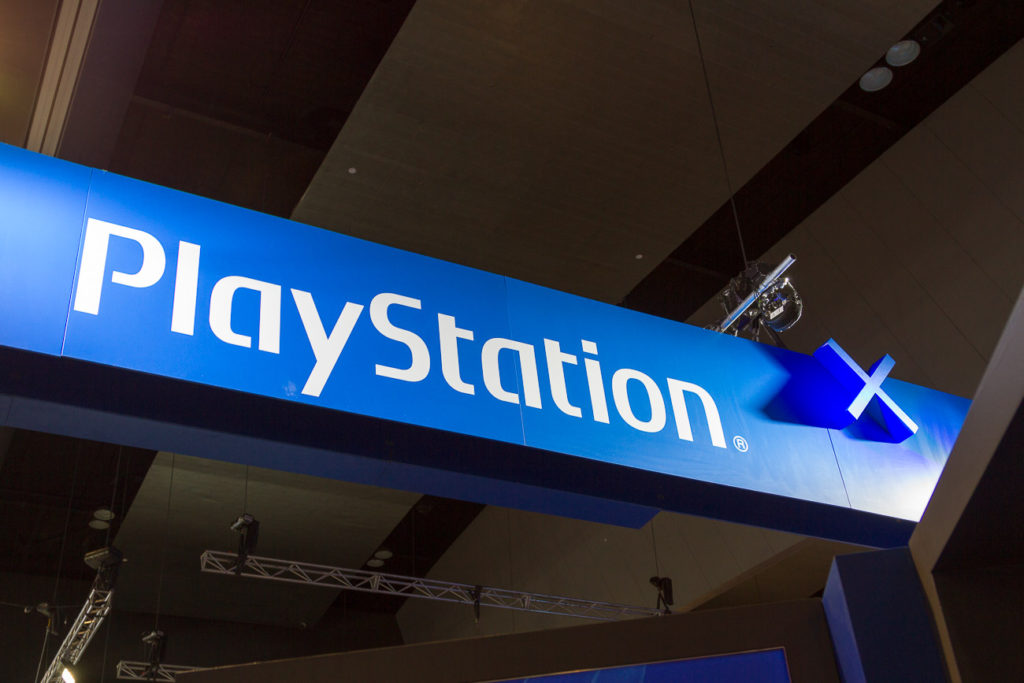 The final, and newest addition, of the big 3 was Playstation and boy did they not hold back. Easily the largest of the three in terms of floorspace too Playstation Australia had two enclosed areas for their big hitters in Playstation VR and a world-exclusive, playable multiplayer demo of their upcoming flagship title: "Uncharted 4".
PlayStation VR (AKA Project Morpheus) was just awesome. After trying out Sony's VR offering a few times now they really deserve some credit for what they've done in the space. Not only have they advanced the hardware significantly but they've also fostered game development that truly makes the most of the VR experience.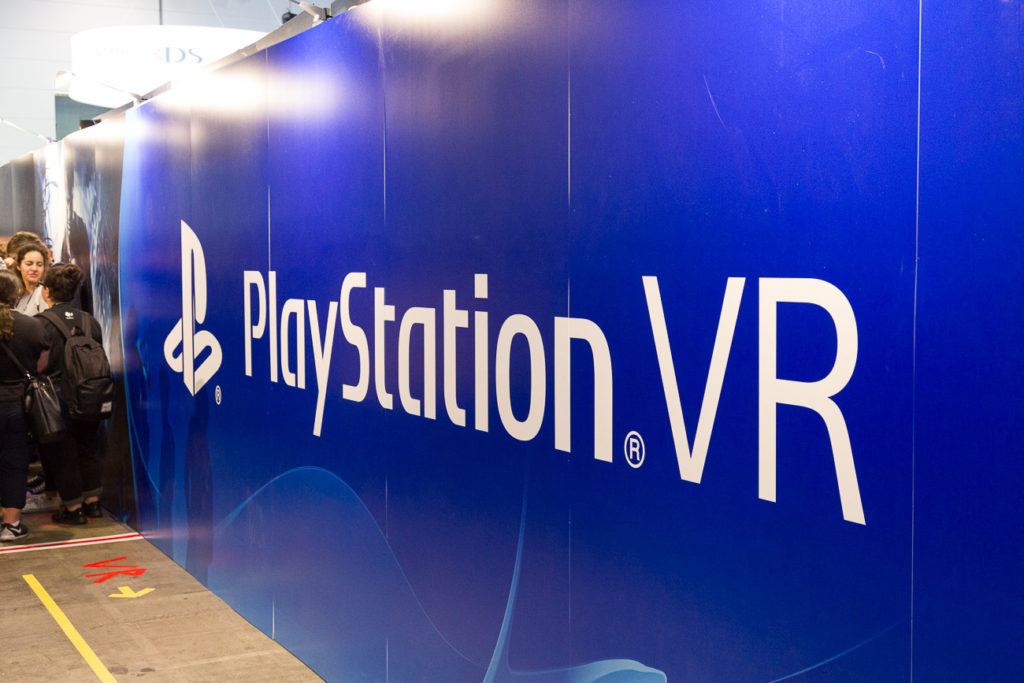 I played through a segment of "The London Heist Getaway" which sat me in the passenger seat of a van travelling along a freeway section fending off attackers whom were either on motorbike or in large SUV vans. The whole experience from start to finish was so immersive it was the first VR gaming experience that I truly lost myself in the world. The ex PlayStation Move controller I imagine are likely to be bundled with a VR headset once on sale provided such a visceral way of interacting with the world it truly enveloped me. What also helped hugely was the better fitting headset than what I'd previously tried and the enhanced optics with zero lag from what I could tell or experience.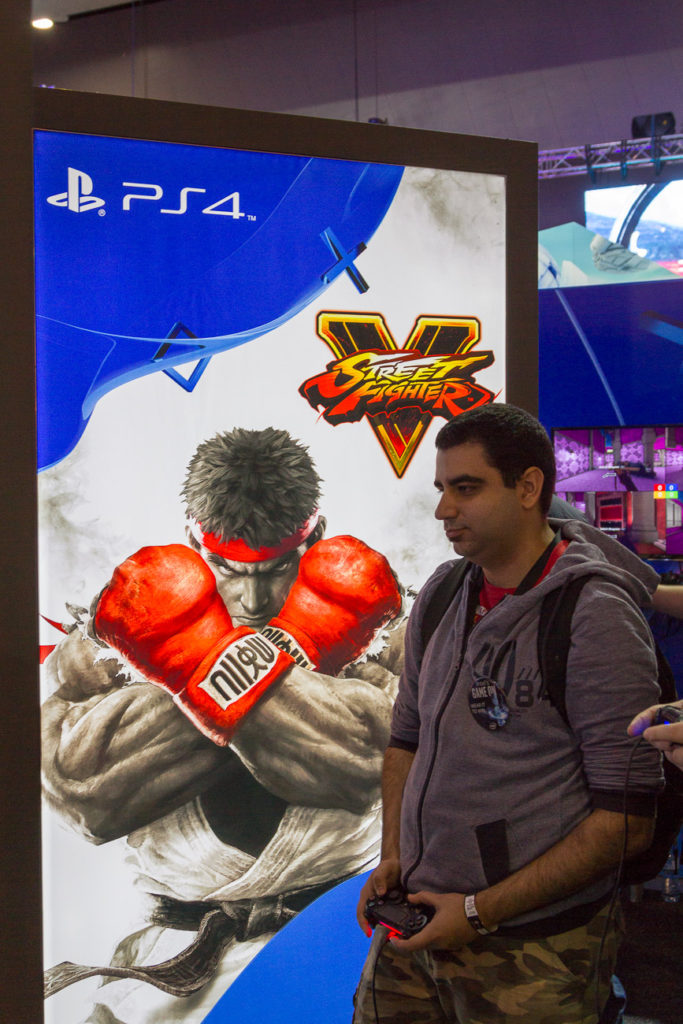 In addition to it's two exclusive draw-cards Playstation were also hosting the only "Street Fighter V" playable units and a variety of indie titles including Melbourne developed "Screencheat". Their booth also contained a large Disney Infinity area showcasing Infinity 3.0 with its latest Star War figures and an EA partnered playable zone doing the same via "Star Wars: Battlefront"; EA electing to not have an entire stand to themselves.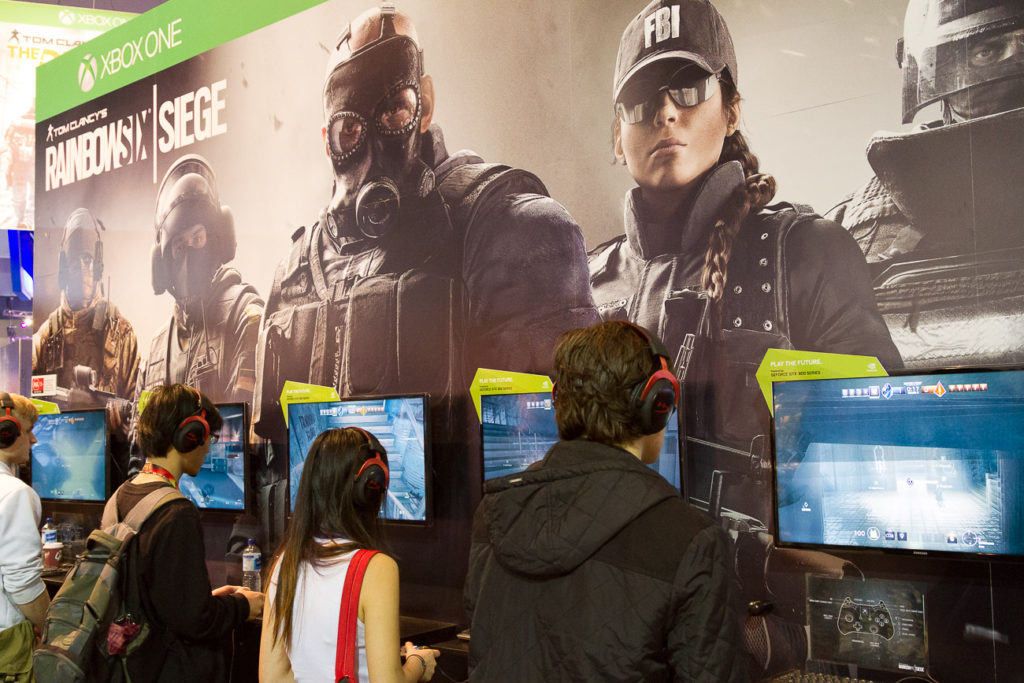 Ubisoft on the other hand did have their own space showcasing "Assassin's Creed: Syndicate", "Rainbow Six: Siege" & "The Division" but doing so under a very heavily backed Xbox presence. Including on the majority of their signage. None of the titles were showcasing elements I'd not seen or covered before in posts from E3 or that you would've experienced yourself. AC has already been released and the Rainbow Six beta just finished so I didn't spend a great deal of time there. I'm happy to reiterate my excitement for "The Division" though. I really hope it delivers and Xbox One has early access to the beta later this year that I'm looking forward to.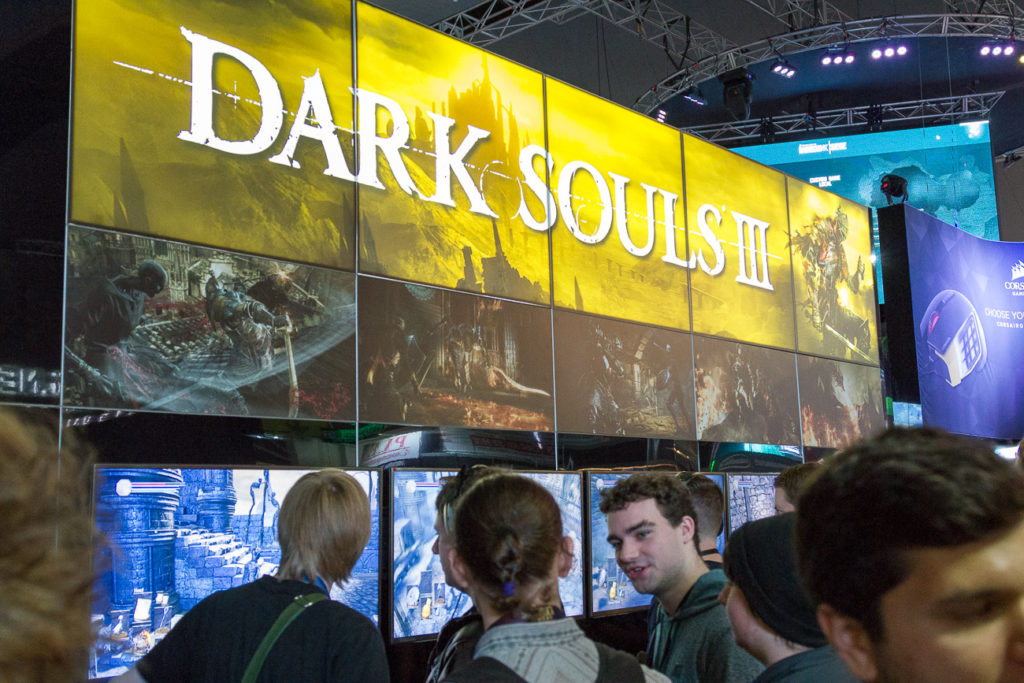 Bandai Namco & Square Enix shared an area that was comprised entirely of demo machines offering hands on with Just Cause 3 and Dark Souls 3. Absent however was any sign of a playable demo for "Deus Ex: Mankind Divided". Something I was half expecting as this year's opening event was "Storytime with Warren Spectre", the man behind the original Deus Ex series, to which would've been a nice homage.
2K presented a smattering of sports titles but were really there to allow hands on with their addition to the ever growing chorus of free-to-play-arena-shooters "Battleborn".
Lastly Bethesda rounded out the last of the majors with an extremely impressive, enclosed and secretive stand entirely for Fallout 4. Unfortunately those who braved the queue were left disappointed as no new footage or hands on were offered behind the colossal structure.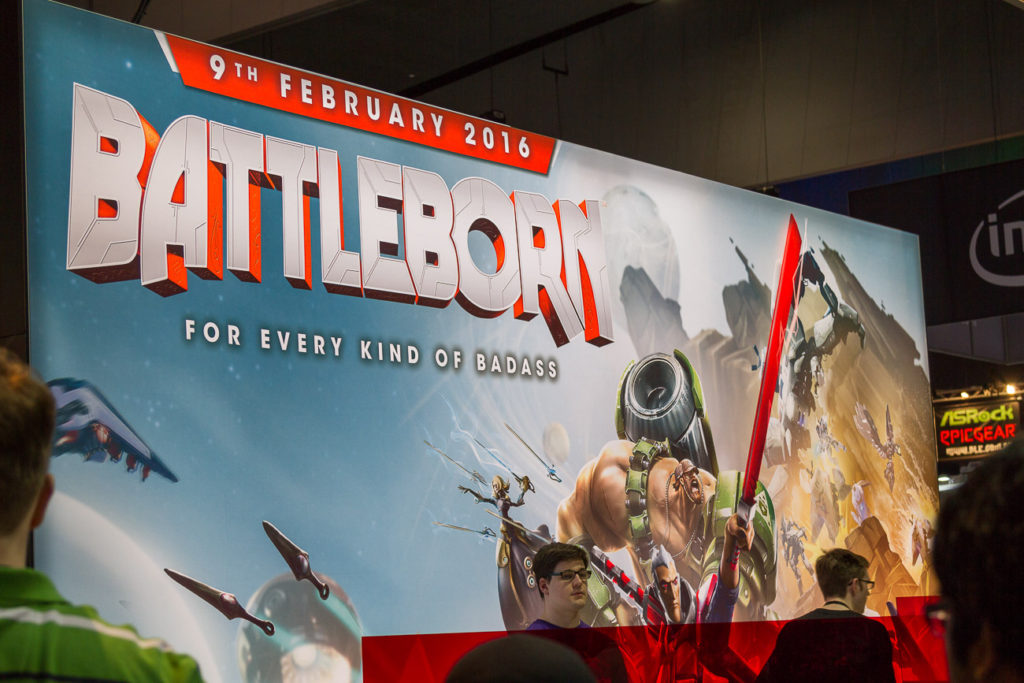 PAX's Indie Pavilion is one of the most exciting areas of the show in my opinion and this year bore a demanding presence on the exhibiting floor. It was great to see some of my favourites from the previous year like "Swordy" and "We of the Woods" back with awesome updates but there were so many new titles that it was hard to know where to start.
One of the first I played was Inflatality, which you may have heard mentioned on the Reckoner podcast before. A Street Fighter-esque game you play as a caryard "waver" – or for those of you not in the technical world of inflatable advertising – one of those weird giant floppy men that wave about. Built on a robust physics engine and combining a unique, yet easy to learn, control system the game was great fun and a return to good old local multiplayer which seemed to be a common theme amongst indie titles on display this year. Interestingly credit for the game goes to one of the developers' son who when driving past a pair of entwined wavers declared them to be fighting.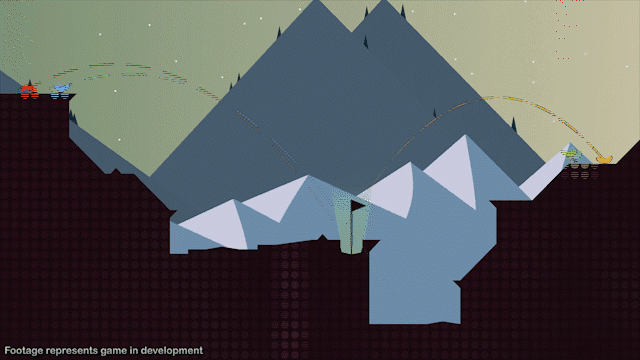 Continuing the physics-based, local-multiplayer theme was Party Golf. Developed by Tasmanian based Giant Margarita the game has you, and up to three friends, "hit" your golf ball at the hole simultaneously which leads to all sorts of fun. The flight and lay of your ball is somewhat chaotic with each player's shot affecting the other. There is no gracious turn-based stroke, once your ball comes to a rest you can immediately re-aim and shoot towards the hole. The chaos doesn't end there though. The game has a huge range of customisation options that allows you to control everything from the shape of the ball (try out jelly bean), to weight, gravity and even adding functionality like repelling one another's ball at the press of a button. The almost infinite customisation means the game is always a challenge and great couch gaming fun. The game has an active Kickstarter with the ultimate goal of publishing on the PS4. At the time of writing it was just over halfway. Check out their PC demo if it sounds like something you'd be interested in.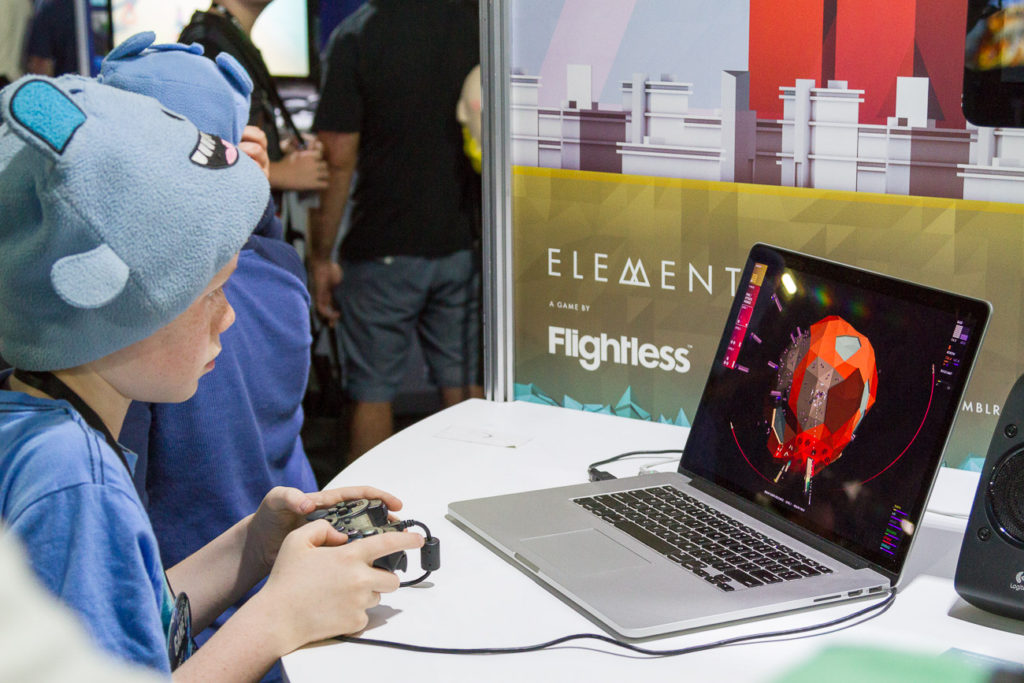 The Indie that truly caught my attention though was from a two man team across the ditch. Element is billed as "a realtime strategy space game for people who don't have time to play realtime strategy space games." and that couldn't be more accurate. I'd learnt how to play, mined the planet's resources, defended my base and defeated the computer-based opponent in under five minutes. Of course it was under the watchful eye of Flightless NZ team member John O'Reilly who helped along the way but it was extremely intuitive and easy to pick up regardless. Aesthetically the game is just beautiful, utilising a sort of modern isometric feel combined with a well designed control system & menu structure. The game is currently being submitted to Steam Greenlight with the aim to bring it to consoles (PS4/XB1) and mobile early next year.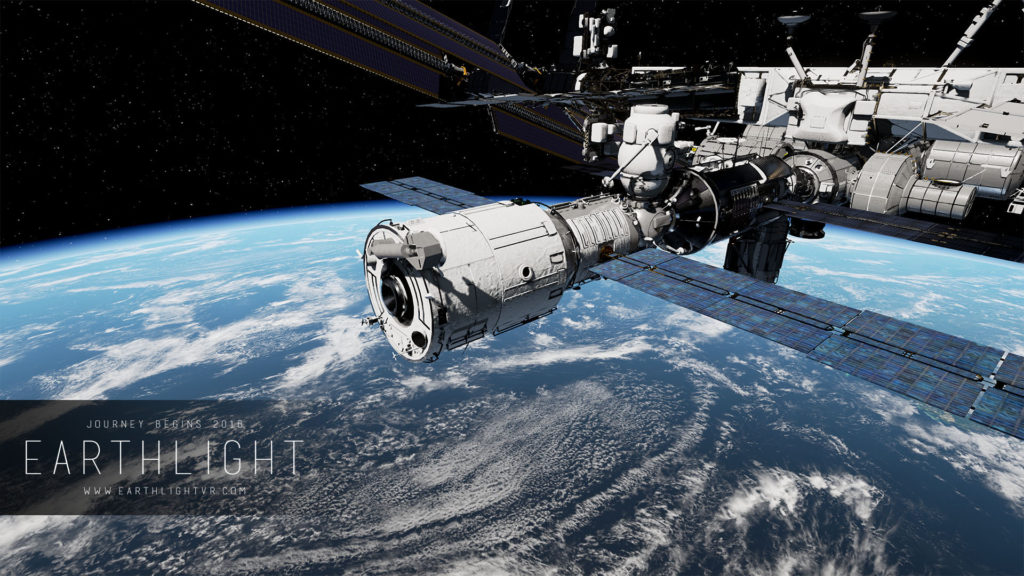 Finally, I have to mention Earthlight. After drooling over Playstation VR the day before I had the opportunity to try out Melbourne based Opaque Media Group's first foray into commercial VR based game development. Earthlight is no regular astronaut/space sim. It's been designed to allow players to experience the full journey of becoming an astronaut and with that all the wonders and perils of life in space.
The demo, conducted with a HTC Vive headset, places you in the body of an astronaut climbing along the hull of an exact replica of the International Space Station (ISS). This was my first experience using the Vive and I was just blown away. You could argue that the setting of being an astronaut in space contributed to my wonderment but the technology was just spot on. The movement in reaching out and grabbing the handles placed along the hull of the ISS felt as real as it could be without having been there. My head movement mimicked within the suit blew my mind as I realised I was floating inside of it, just like you would in space! If I moved my head and looked up the helmet didn't actually move. That is unless it was a larger movement that my floating body would impact with the larger suit surrounding me. Amazing.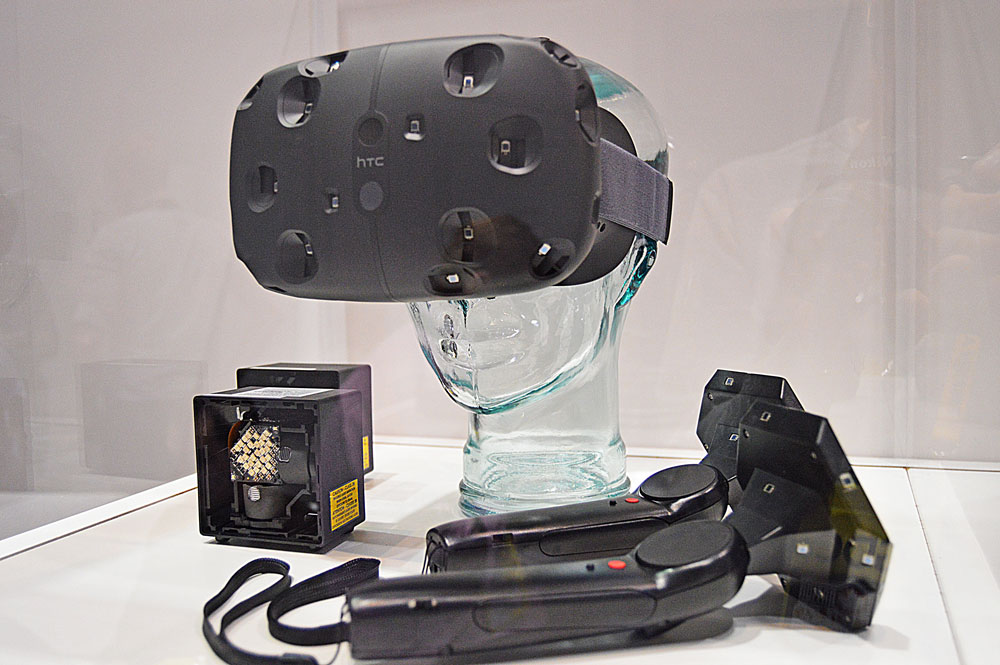 In terms of the Vive the units being used were tethered purely because the wireless saturation on the show floor meant that most wireless tech was having a hard time. I was also seated for the demo as body tracking wasn't required when floating in space so you couldn't say I had the full experience it has to offer. Regardless I was still impressed with the quality of image being the best I'd used so far. It was also good to see the Vive's sensors in person which are relatively small and I'm told very easy to find a good place to mount for tracking.
Earthlight is scheduled for release next year and will be compatible with the Oculus, Playstation VR & Steam VR (HTC Vive) meaning you'll be able to experience the game regardless of your VR platform choice.