Author: Raj Deut
Get up to 6X the gaming performance of previous-generation graphics cards and the power of real-time ray tracing.
"I pushed [the Galaxy Fold] through before it was ready." said Samsung CEO, DJ Koh.
No shit.
Despite the Fold being a giant white-elephant Koh goes on to explain in the Independent article that the Fold most definitely has not been shelved and is expected to make a return.
Samsung rushing products to market is nothing new. The ill-fated Note 7, which famously started exploding due to ill-quipped battery tests, one of their largest.
The Fold is by no means exploding but it was a woefully poor product. Most review units broke within days and cheap coating on the phone's flagship foldable display was often removed because it looked so poor.
Source: Galaxy Fold: Inside Samsung's struggle to deliver a foldable phone – and why the future of smartphones hinges on it | The Independent
There's no better feeling than putting on a good pair of headphones and just losing yourself in some music. To do that well you need to the right set of headphones, which can be no easy task at the best of times. Thankfully you don't have to worry about that anymore because Australia's own Audiofly have given us the AF140 Mk2s. Continue reading
The Huawei trade ban has now been lifted by President Trump as trade deal talks are set to re-open with China in the coming weeks.
The legendary designer is starting a new creative agency and signing Apple as its client.
The start-up Alphonso collects viewing data for advertisers through mobile gaming apps that can track users on the devices' microphones, even when the apps aren't in use.
Oppo have never been afraid to experiment a little when it comes to mobile phones. They were the first to introduce pop-up selfie cameras and play around with notches on smartphones. Now less than a month after teasing an under-screen camera (USC) they've put it in the hands of the public at MWC Shanghai. Continue reading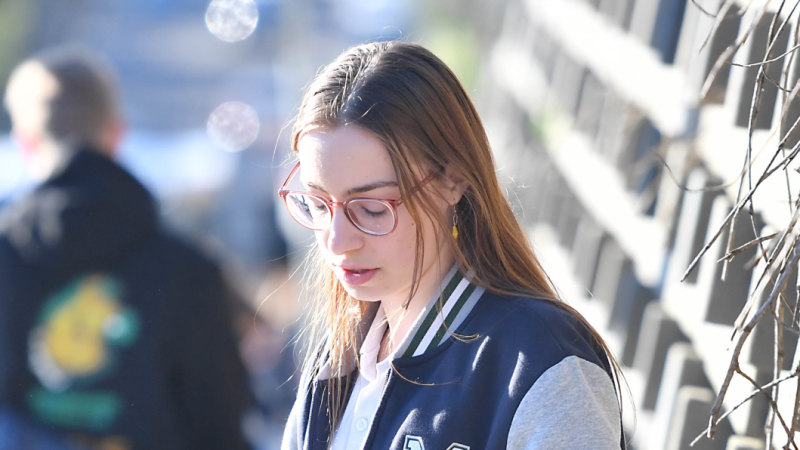 The Victorian government has adopted one of the world's toughest stances on mobile phone use in schools and from the start of next year, students must switch off their devices and store them in lockers during school hours.
When I was at high school I was literally the only student there with a mobile phone. Things were obviously a little different back then of course and at the age of 16 I was running a side business that afforded me the luxury of having one, but I can't imagine the nightmare it must be to pry kids away from phone screens in the classroom today.
With that said, today I use my mobile phone to keep me alive, as it monitors and adjusts my insulin levels for Diabetes. Of course I assume there'd be exemptions for kids in similar boats but the argument from some parent groups seems to be around emergencies and immediate contact with their children and vice versa.
I'm pretty sure we all survived without that before hand and with phones in lockers they're hardly out of kids reach, so I'm sure they'll all survive again.
What are your thoughts? Is this a good move and a win for a better education or the medieval thinking of an outdated education system?
Source: Mobile phones to be banned in state primary and secondary schools
I have three Raspberry Pis in my home. One runs the amazing ad blocking software Pi-hole, another serves as smarthome hub running Hass.io and the last (and oldest) I got to build a smart mirror that's going nowhere fast.
None of those make use of the true power the Raspberry Pi now affords. Today's announcement of the Raspberry Pi 4 (Model B) shows just how far the tiny US$35 (A$59.95) computer has come.
Available in three configurations with either 1GB, 2GB or 4GB of RAM the new RPi4 now also includes Gigabit Ethernet, WiFi, BLE 5.0, 2 x USB2, 2x USB3 and dual mini HDMI ports that both push 4K!
For under US$40 you're getting quite the little pocket-rocket. Sure it's not going to replace your video editing suite anytime soon but for an everyday word processing & web browsing terminal an RPi could very well replace a lot of people's ageing desktops.
Both the 1GB and 2GB models are available immediately with the 4GB shipping on July 1st.
Australian orders can be placed through RPi's local resellers: Core Electronics & PiAustralia.
For the past month the Huawei P30 Pro has been my primary phone. During that time it's travelled with me to the US and served as the epicentre of a DIY medical solution that keeps me alive. Everything it's done it's done exceedingly well and because of that has made a strong argument to be one of the best flagship smartphones on the market today, with one very large, bloated and orange caveat. Continue reading