In what has felt like a never ending game of chicken, Microsoft have finally relented in formally announcing the pricing & availability of their next-gen consoles the Xbox Series X and the recently leaked Xbox Series S.
First thing's first, pre-orders for the new consoles begin on September 22nd with the units arriving November 10th.
The Xbox Series X, Microsoft's most advanced console, which includes 4K output, ray-tracing and its monolithic black tower design retails for A$749.
The newly revealed Xbox Series S console, is a new step for Microsoft. It offers a slightly less powerful version in the same launch window, but still takes you on the next-generation journey for the lower price of A$499.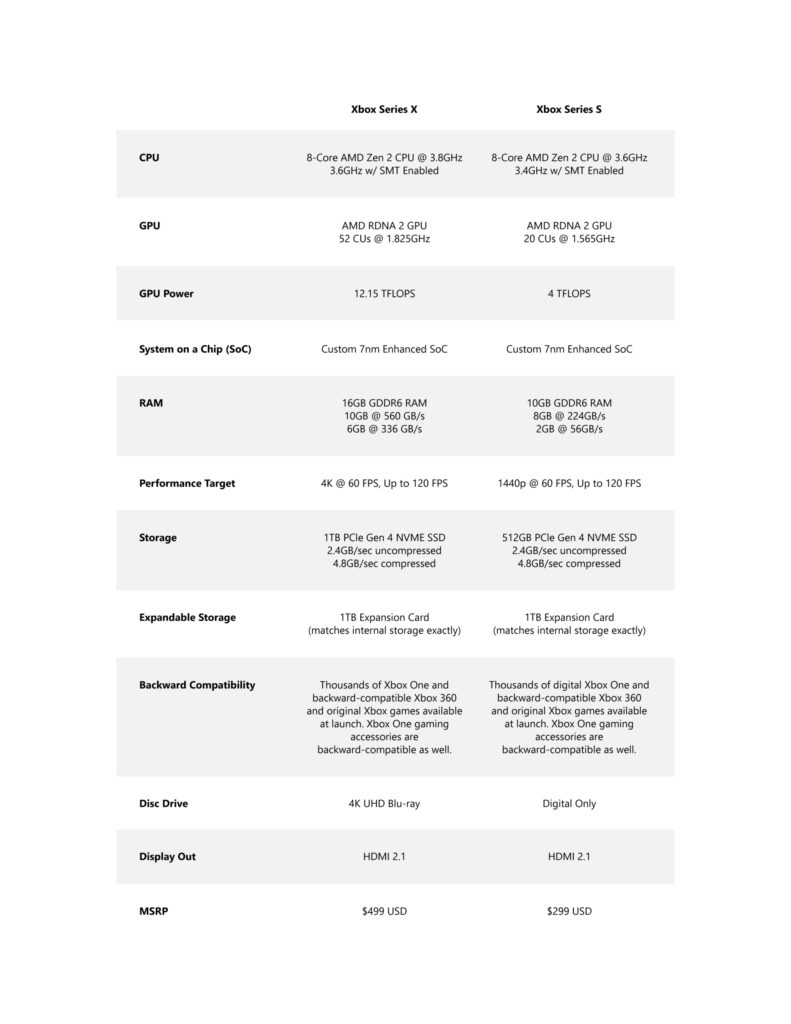 So what's the difference between the two? The Series S supports a resolution up to 1440p, lower than the 4K and future 8K support on the X. It also has no physical disc drive, meaning that it's a digital-purchase only machine. The S will also have less RAM (10GB vs 16GB) and a GPU output one third that of its bigger brother (4 TFLOPS vs 12.15).
Both consoles include Xbox's new Velocity Architecture and make use of high speed NVMe SSDs.
In addition to the announcement of the consoles Microsoft has also unveiled an extension of their popular "Xbox All Access" subscription service to Australia. The Telstra partnered service allows gamers to enter a 2 year contract with Telstra that covers the cost of the new console and your subscription to Xbox Game Pass, which will now also include EA Play.
Sadly the service requires you to be a Telstra postpaid mobile phone or broadband customer. Prepaid customers are not eligible.