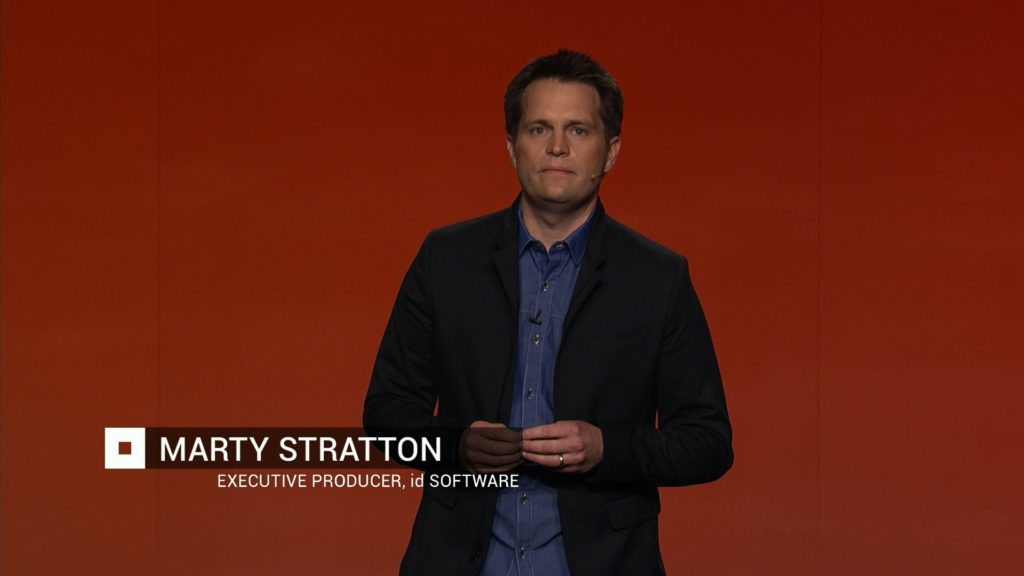 Developed by id Software, the studio that pioneered the first-person shooter genre and created multiplayer Deathmatch, DOOM has made its return this month as a brutally fun and challenging modern-day gaming experience.
Marty Stratton has been a passionate and driven game developer for more than 20 years. In his current role as Executive Producer and director at id Software, Marty is responsible for guiding the development and direction of the latest DOOM video game.
In addition to a giant Doom Revenant statue towering above visitors ACMI will play host to id Software's Marty Stratton in a free, open to the public Q&A session on May 28th.
Such a great opportunity to hear an industry veteran speak. If you're in Melbourne I highly suggest grabbing a ticket before they're all gone!